4 Ideas for Your Small Business Sales and Marketing Strategy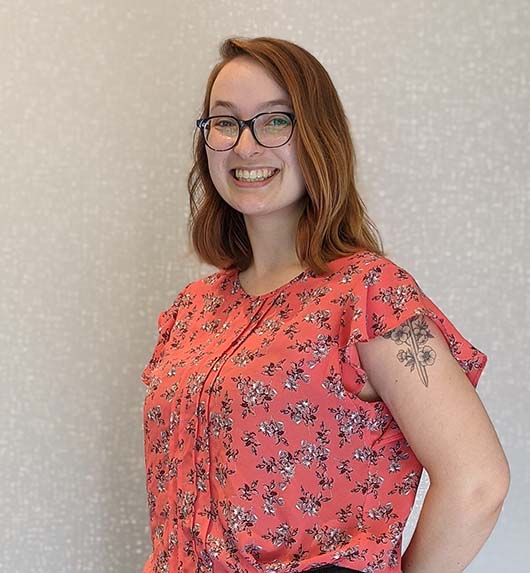 The best marketing strategies for small businesses tend to be those that give your brand a strong online presence. Now more than ever, businesses are researching who they will do business with, whether they're in the same state or even a different continent.
According to SEO Tribunal, 67K searches are performed on Google every second. With so much traffic happening online, your business has tons of opportunities to attract attention. But that doesn't mean a good website is all you need to generate sales.
More small business owners than ever before rely on social media. According to a study, nearly 90% of marketers have credited social marketing efforts to increased exposure for companies, with 50% reporting improved sales.
But before you begin developing a greater online presence, you must first understand your audience. That starts with creating detailed buyer personas.
1.
Create Detailed Buyer Personas
What are buyer personas? They're essentially semi-fictional representations of your customers based on data and research. It's the preferences and behaviors of the people who buy your products or services. With this information, your business can direct your focus on qualified prospects, improve or develop your offering to suit the needs of your target customers, and align your business practices.
Having a deep understanding of your buyer personas is paramount to leveraging your social media platforms, driving qualified leads into your pipeline, content creation, and pretty much anything else related to customer acquisition and retention.
Why are buyer personas important to your business? Getting a full understanding of your customers allows you to develop your business persona so you can tailor your messaging, content, services, and product development to meet specific needs.
You can gather strong buyer personas through market research and insights such as surveys, interviews, etc. For small businesses, you can start small by developing one or two personas, and later if needed, create as many as your business needs. Quality is more important than quantity.
As a marketing strategy, this will enable you to target different segments of your audience. As an example, instead of sending the same uniform email to everyone in your database, you can tailor emails to different buyer persona segments.
Unfortunately, there isn't a list of different types of buyer personas. Every business is unique, which means there are unique buyer personas for every B2B company. That's why you need a good strategy for creating buyer personas.
2.
Leverage Your Social Media Platforms
In today's interconnected world, leveraging your social media platforms is a must to build connections with your customers and prospects. While this may seem more geared to retail stores and other B2C businesses, statistics show that social advertising is practiced by 83% of B2B marketers, second in terms of success to search engines.
Connecting with customers on Facebook, Twitter, LinkedIn, and Instagram is no longer an option, it's now a requirement. It's an essential way to create brand followers and loyal customers who buy your services or products and act as your company's brand ambassadors.
However, you shouldn't necessarily think of social media platforms as means to focus on sales, but rather a top-of-the-funnel marketing channel. This is the first stage of the buyer's journey where brand awareness, education, and building credibility and trust should be the focus.
Here's how businesses can leverage social media to achieve each of those goals:
Brand Awareness
With so many SMB's competing out there on social media, this is where you need to separate your organization from the pack. Let the world know what makes your services or products different and how they can benefit from them.
Education
Especially for B2B buyers, education is important. Most perform independent research to ensure the businesses they support are trustworthy and have credibility. Social media is a great channel to prove your credibility by posting how-to videos and actionable content. We recommend that our clients use the Golden Ratio for social publishing, a concept that helps you show value and keep your audience's attention. The Golden Ratio essentially recommends you publish a ratio of 60% curated content to 30% owned content to 10% owned promotional content.
Build Trust
This is a great opportunity to post your accolades, positive feedback, and testimonials to prove your worth. This will not only build trust and credibility but also set your business apart from your competition. Again, we recommend doing this within the context of the Golden Ratio, as described above.
3.
Automate Your Marketing Follow-ups to be More Personalized
Today, people don't respond to random flyers or generic ads that are created to reach mass audiences—people want something that's customized to their needs and wants. With so much personal data out there, it's easier than ever to deliver personalized content that's relevant to those needs and wants.
In fact, personalized emails deliver 6 times higher transaction rates, according to an Experian Marketing Services email marketing study. However, the study also points out that most brands don't know how to or fail to use them.
Here are a just few ways to personalize your automated marketing follow-ups:
Start with your registration form: This is a great way to create and segment your buyer personas. For example, when people subscribe to your email newsletter, you can ask what city they're in, or where they came from online. With this information, you can send personalized content based on their buyer persona.
Segment email addresses: To curate content specifically for particular segments, you need to understand what people need. For example, for those that recently signed up for your email newsletter, you can send them content that welcomes them to the newsletter and introduces your company.

Personalize your subject lines

: Customize your subject lines to succeed. According to Campaign Monitor, "Emails with personalized subject lines are

26% more likely to be opened

and marketers have found a 760% increase in email revenue from segmented campaigns."
4.

Create Content That Your Audience Will Want to Consume
When it comes to creating content that entices your audience, the first thing you need to do is figure out where they are consuming their content, as well as how they consume it. HubSpot recently found that longer written content tends to be skimmed through more often, while videos, images, and other visual elements were more likely to be thoroughly consumed.
Here are the content types that HubSpot surveyors wanted to see more of in the future:
Social media posts (45%)
News articles (44%)
Videos (43%)
Online classes/Educational games (33%)
Interactive tools (31%)
Research content (31%)
Blogs (29%)
Business or work-related long-form content (21%)
Pop culture or news related long-form content (17%)
Podcasts (17%)
As you can see, no media clearly dominates the field, which is why a diversification approach to content has proven to be the secret recipe to a successful digital marketing campaign.
To help you create content that your audience wants to consume, we've created a plan for every stage of the funnel.
The Bottom Line
While these sales and marketing strategy ideas are a great way to connect your company's value to the right customer base, there isn't one magic strategy. Your marketing strategy might change based on demographics, where your customers are located, and who they work with, among other factors.
However, these strategies are a good place to start. If they've worked for hundreds of thousands of other businesses, they can work for yours too.
Create a Winning SMB Marketing Plan by Downloading Our Free eBook!