5 Critical Keys to Inbound Marketing Success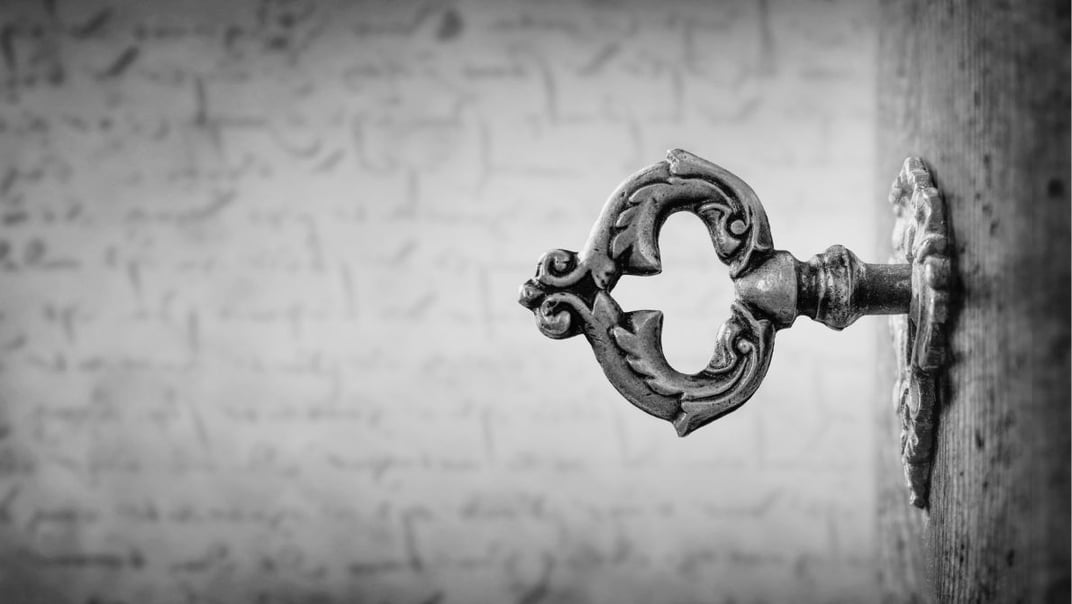 When you're just dipping your toes into inbound marketing, it can feel a bit overwhelming. Blog posts, videos, social media, case studies, white papers, podcasts, webinars… there's a lot of things you can do to support your inbound marketing efforts.
I often get asked, "How do you do it all?!" In reality, you can't do it all. Especially in the early stages of your inbound marketing strategy.
So, how do you get off to a successful start with your inbound marketing strategy? And, how do you choose which inbound marketing tactics to use?
1. First, Learn to Crawl
I like to think of marketing builds as a growing child. And just like an infant, "Before you run, you must walk; and before you walk, you must crawl."
Much as a crawling infant isn't yet capable of walking, you can't expect your early marketing efforts to do everything.
With this in mind, I organize all our clients' long-term marketing goals in the following way:
What does it look like when we're crawling? For a small business just getting started, without any outside help, it may just be getting a few new blog posts and social media posts up each month. That way, you can start bringing in some inbound leads, gaining followers, and building your SEO.
For that same business, walking might look like layering in buyer personas, along with an editorial calendar. This way, you have a plan for creating content offers targeted toward your personas.
In other words, start small, get some early wins, and grow from there. Don't try to do it all!
2. Know Thy Customer
If there's one thing I've seen consistently in my career, it's that we assume we know our customers much better than we actually do.
My mentor always told me, "Know thy customer." And no matter how much I assumed I knew about them, he always reminded me that: 1) I'm not my own customer, and 2) there's always more I can know about my customer.
Buyer personas are perhaps the most important tool in the marketer's toolbox for knowing your customer. In the words of HubSpot:
A buyer persona is a semi-fictional representation of your ideal customer based on market research and real data about your existing customers.
From your buyer persona, you'll identify your personas' communication preferences and places they go for information. Do your personas spend most of their time on LinkedIn but not Facebook? Then you definitely should prioritize LinkedIn over Facebook – especially when you're just learning to crawl.
3. Challenge Your Beliefs and Expectations
If you've spent a lot of time doing outbound marketing – email "blasts," trade shows, print ads, buying lists, and making cold calls – you have to reset your beliefs and expectations when you start doing inbound.
With outbound marketing, your results come from budget and repetition. You can sometimes get quick results with outbound, but it's costly. It's kind of like pushing a boulder up a hill: you have to keep pushing, or it rolls back down. And these days, the average person is shown 4,000 to 10,000 ads per day! Because of this, people have become conditioned to avoid interruptive marketing.
With inbound marketing, your investment is less about money, and more about time. Content marketing, SEO, and social media take time to build up, and they aren't likely to get you an instant result. It's very much the snowball effect. Your inbound "snowball" rolling down a hill slowly grows into something much larger. Your inbound marketing efforts take time to build, but they generate momentum. And unlike outbound marketing, if you pause your efforts for a few weeks, you'll keep getting results from your existing content and SEO.
The benefit of your patience and effort? Acquiring an inbound lead costs 61% less than an outbound lead, according to HubSpot research. And content marketing generates 3x as many leads, yet costs 62% less (Demand Metric).
4. Educate First, Then Promote
The paradigm of traditional marketing was to promote your product or service. With inbound marketing, of course your goal is still to create sales from your work. However, the way people prefer to consume information is way different today.
Here's one example extensive research has shown: Customers are typically 60% or more of their way through the funnel before they want to talk to sales!
In short, people prefer to do as much research as they can on their own. And again, people see thousands of ads every day. So, the average consumer has gotten great at filtering out anything that's too promotional.
To adapt to this, the primary goal of your marketing should be to educate your customers. If you can become a trusted, expert resource on the topics related to your product or service, then they'll naturally be inclined to trust you when it comes to buying something from you that solves their needs.
A major mistake I see with newcomers to inbound is wanting to focus on their company and offerings. Instead, your goal should be to offer valuable, insightful information. Then on occasion, you gently weave in the promotional elements.
For example, on social media, one rule of thumb I like to follow is sometimes called the "Golden Ratio":
30% of the content you share should be owned (content you've created)
60% should be content you've curated (from other sources than your own)
10% should be promotional
5. Use a Strong Marketing Automation and CRM Tool
Spreadsheets and Powerpoints are helpful… to a point. Without an effective tool for managing, executing, and tracking the results of your inbound activities, you can only go so far.
Google Analytics is a great and free starting point for analytics. While it has its limitations, it's a great way to get the basics under control. For example, understanding how many visits you're getting, where they're visiting, and how long they're staying.
Once you're up and running though, you'll need something that helps you tie it all together. Plus, you'll need a place to manage and track the leads you start generating. A spreadsheet gets very unwieldy, and it makes it hard to oversee how a sales team is responding to your leads.
An all-in-one marketing and CRM platform like HubSpot is a great place to start. If you're not sure how to get the most out of it, you can work with a HubSpot certified solutions partner.
Aaron Marks is the President and Founder of Aspire Marketing Group. A digital pioneer with nearly two decades of online marketing experience, Aaron has helped organizations ranging from fledgling startups to Fortune 500 enterprises, and global manufacturers to U.S. Presidential campaigns, get the marketing and business results they needed.