6 Must-Haves in a Marketing Communications Agency For Small Businesses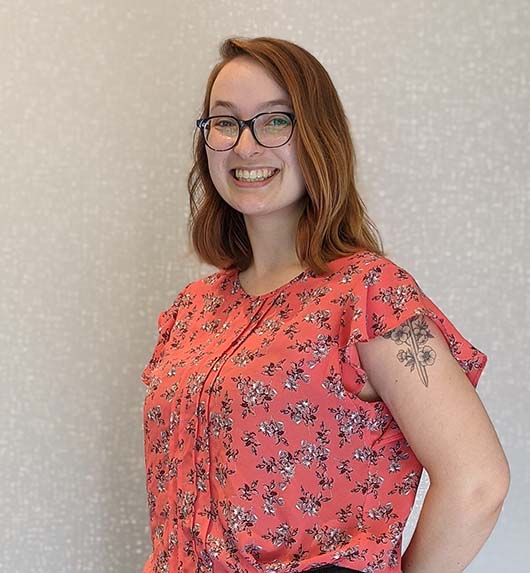 It's easy to come to the decision that your business needs the help of a marketing agency, but finding one that checks all of the boxes can be daunting.
Finding the holy grail of small business marketing agencies is like finding the needle in a haystack; no digital marketing agency is the same, and every business has unique needs. That's why it's crucial to know exactly what you are looking for in an agency before you get started. Items like budget and an agency's qualifications are certainly important considerations, but they're probably already on your mind.
But what are the necessary factors to a successful partnership with an agency? As an agency ourselves, we consider them to be commitment, transparency, consistency, eagerness to learn, adaptive, and fair prices. In this article, we explain the importance of these lesser-known elements of marketing communications agencies for small businesses.
In our opinion, the most crucial quality is commitment to your business' success.
1. Commitment to Your Business
A marketing agency is an extension of your business. As such, they need to be 100% dedicated to your success and growth.
But how can you measure this dedication early in the process? Measure how they adapt their approach to best meet your unique business needs. If they only want to speak their jargon, or if their marketing model feels cookie-cutter, it might be time to reassess their fit.
Consider these key questions before you start the partnership:
Who will be your point person?
Will there be one main point of contact?
Will they take the time to learn the unique properties of your business and your customers, or are they just a project or traffic manager?
Wondering what other questions you should be asking your potential partner to gauge their commitment? Read this article focused on questions for digital marketing agencies for small businesses. Each question can bring you more clarity to how they can commit to your business' growth.
2. Transparency
Be skeptical of any B2B marketing communications agency who promises instant results. If they focus on promising new customers right away, they are not setting realistic expectations or being 100% transparent.
Interested in creating your own transparent marketing plan? Download our free small business marketing strategy eBook to get the step-by-step walkthrough!
Marketing is rarely an instant result, no matter what type of marketing your business is focusing on. Exceptional marketing often takes six-to-twelve months to start bearing results. Plus, the more competitive your industry, the longer it'll take to see any change in your bottom line.
If the promised results sound too good to be true, they probably are. What you should look for are agencies that are transparent about their process, especially after they adapt it to your business. This honest communication comes from confidence from previous success!
A quality marketing agency will track their hours so that their work (and results!) are transparent and accountable. This creates a consistent process that builds trust in your partnership.
3. Consistency
Consistency isn't just about results or tracking hours — it's also important that the relationship you have with the agency is consistent.
What does this mean? We see all too often that the person you build trust and rapport with during the sales process isn't the same as the person you'll work with during the engagement. Many agencies might make you play a game of 'whack-a-mole' whenever you try to get into contact.
This creates an unproductive environment where, every time you have a question, you'll be on a quest to talk to someone new. Sometimes the communication across those team members is limited or outdated. You might end up having the same conversation multiple times!
When an agency has one point of contact for you, it provides reassurance that they are focused on learning more about you and your business.
4. Does Their Homework
If an agency says they can get started with little or no onboarding, discovery, or customer understanding, your alarm bells should be ringing.
No marketing strategy can be successful without an initial understanding of your business and your buyer personas. There needs to be a foundation of understanding your audience's pain points and your unique approach.

An experienced marketing agency will do their due diligence and ensure they understand all perspectives of your business and your target audience. This initial work is crucial to a successful and easy-to-understand marketing strategy.
5. Speaks to You in Plain Language
As you interview various marketing communication agencies, note if they use any specific marketing jargon that you're unfamiliar with. If they constantly speak in fluffy marketing terms that mean nothing to you, they could be just trying to impress you.
Partner with a marketing agency that focuses on clarity in their processes and strategies, and who works to ensure you understand what's happening every step of the way. This type of transparency should be present in all that they do, especially when it comes to pricing.
6. Fair Pricing
If an agency has lower prices, it doesn't necessarily mean that you're receiving quality work at a fair price. Generally, if the pricing seems too good, be sure to ask them about it and gauge their response.
Similar to the risks of a freelancer, if your agreed-upon budget is incredibly low, your business might not be a priority since you're not paying them enough. You also might want to avoid agencies that cost an arm and a leg if you're a small business. Assess your budget and determine if hiring a full-time marketer might better suit your needs.
The important takeaway is that there should be a balance between pricing and quality of all work delivered.
Finding the Perfect Marketing Communications Agencies for Small Businesses is No Easy Task
Finding the best digital marketing agency for your small business is not a walk in the park. Finding one that houses these factors all at once can be elusive:
Commitment
Transparency
Consistency
Does Their Research
Uses Plain Language
Has Fair Pricing
With determination, you can find an agency that fits your business needs and gets you leads.
If it feels impossible to find a marketing communications agency for a small business that has these six elements, but it doesn't have to be! Our Fractional Marketing Department works like an agency (but better!) and can help grow your business today.