7 Powerful Lead Generation Tips for Small Businesses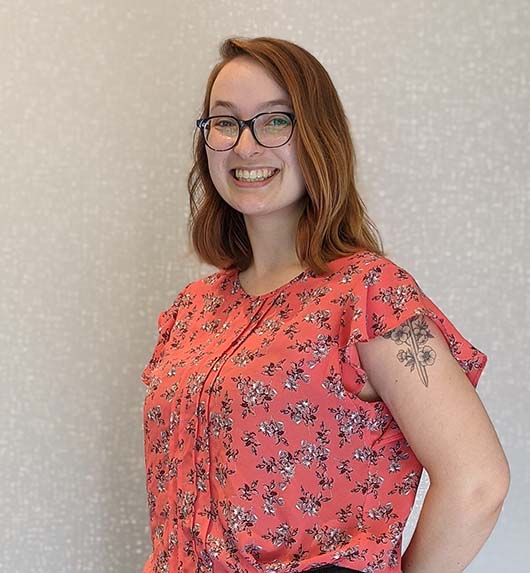 What's the biggest obstacle small businesses face when doing lead generation?
From a survey of 845 B2B companies, over 350 of them (42.1%) answered that the biggest challenge they face is creating a strategy or tactic to get the attention of potential leads. And it's not surprising: everyone is incredibly busy today, and there is tons of other marketing competing for their attention. So how do SMB leaders get the attention of these valuable prospects?
There are no end-all-be-all lead generation tips for small businesses, as no two companies share the same size, revenue, or industry. However, there are various approaches that can be tailored and adapted to work for many small businesses. That's why we've curated these seven "walk before you run" approaches for small business owners looking to scale their marketing efforts.
The first crucial step towards effective lead generation is to get inside the head of your target leads. In other words, this means creating buyer personas!
1. Develop Buyer Personas
Buyer personas act as a way to help you understand where your potential leads go online, what challenges they face at work, and what they're searching for. The more you document the pain points of your target audience, the more likely your lead generation strategy will reflect them, and thus attract attention.
"A detailed buyer persona will help you determine where to focus your time...to attract the most valuable visitors, leads, and customers."

– HubSpot
Buyer personas are important for any lead generation strategy — just ask the 71% of businesses who surpassed their lead goals with their documented personas. If you want to create your own and get a free template to save time, check out our blog post on creating B2B buyer personas.
Once you create your buyer personas, don't let them collect dust. They need to be regularly revisited so that your messaging and lead focus stays fresh. The more you can understand your leads, the more relatable you are to them, which helps foster trust and eventually, a conversation.
After you develop (or update) your buyer personas, the next step to refine your lead generation strategy is to keep tabs on your competitors.
2. Monitor Your Competition
With your buyer personas in hand and your eyes on your competition, there's a chance for you to find new opportunities. Do your personas have needs that your competitors aren't fulfilling?
The strategy of finding a competitive advantage to leverage in your lead generation plan can also be applied to your content and services. Consider these questions as you research your competitors:
What types of content are they producing? Do they have eBooks and white papers, or actionable content like checklists, or just blogs?
What do their landing pages look like, copy and design-wise?
How can you outpace them (via service/product offerings or content) and be the first choice for leads?
If you offer more helpful services or content than your competitors, then you have a higher chance of regularly generating leads from that 'stolen' interest.
There are other places to look than your competitor's website! Look at their social media profiles, or compare your email designs and copy by signing up for their newsletter. Are they appealing to a different persona need than you, or offering the same type of content?
Speaking of newsletters: If they don't have one, then that presents an opportunity. If your small business doesn't offer a newsletter, the time to write one was yesterday.
3. Send a Monthly Newsletter
One of the goals of your newsletter is to educate your audience each month with helpful content and keep your business in their mind. The content you send helps answer their questions and prove that you are a knowledgeable source, capable of solving their business problems should the need arise.
Only 5% of B2B buyers are ready to make a purchase right now. Your newsletter acts as a lead generation tool to keep you top of mind until your leads are ready.
How can I make my newsletter better?
The newsletter approach with our clients is to offer both curated and owned content. Curated content is media from authoritative sources in your industry. Owned content is content that we research, write, publish ourselves.
With this mix of content, your potential leads are more likely to get value out of – and thus actually read – your newsletter. No one wants to read a newsletter that's full of promotions and talking all about the company sending it!
Consistency is key for your newsletters. If a potential lead only sees an email from you in their inbox once a year, it won't be effective. Sending one newsletter a year while your competitors send helpful resources each month is not optimal for lead generation.
One common pitfall we see businesses fall into is buying lists of contacts. These leads don't know your business and are more likely to delete your cold email. Instead, your best bet is to attract people who are interested in your business by using sign-up forms on your website.


Extra lead generation tip: Put a "subscribe to newsletter" call to action on your website to get more leads.

This helps you get relevant and trackable email subscribers, who can eventually become interested leads by nurturing them with inbound marketing tactics.
4. Outbound is Important, But Don't Forget Inbound Marketing
Have you tried purchasing lists and found that no one responds and nothing comes of it? Have you run traditional ads online and not seen an increase in calls or inquiries?
That's because you might be focusing too hard on outbound marketing.
Outbound is certainly still effective today, but it works best when paired with inbound marketing. Outbound concentrates on 'pushing' leads to look at your business, while inbound "pulls" them in with interesting and helpful content. And in fact, the two can interplay off of each other!



Because outbound marketing focuses on advertising and cold emails or calls, you can think of it as "temporary" marketing. If you stop putting time or budget toward outbound, it stops! Inbound marketing, on the other hand, can be considered "durable" marketing. It focuses on content creation, social media marketing and SEO, which doesn't disappear.
When leveraged together, you can create ad campaigns that mimic inbound marketing strategies.
5. Make Your Ad Campaigns Valuable
No one likes ads — look at how Netflix lost 200,000 subscribers in the first quarter of 2022 due to rumors of ad rollouts.
There is a way you can make your campaigns less intrusive (and more effective). All you need is an 'inbound' approach.
But how can you make your ads more inbound?
When you promote educational materials in your newsletters, content, and social pages, you're attracting people who have shown they are interested. The key is to frame ads in the same way!
Use digital ads to offer your knowledge to the buyer personas you've researched! After all, from your buyer persona work,you know they have a need for that knowledge! Promote a downloadable piece of content on LinkedIn that can help ease their pain points, or retarget users who have visited your website.
Don't be afraid to test different versions of your ad copy and images as your campaign progresses or you switch content pieces. You might find a new phrase or design that catches a lead's attention.
As you create content pieces to use in ad campaigns or other lead generation campaigns, make sure that they are geared toward making your leads' lives easier.
6. Keep Your Content Relevant to Your Buyers' Needs
What is the one industry-relevant question that your business can answer better than anyone?
This method is the key to creating content that appeals to your target audience AND making something your competitors can't easily replicate.
If you're struggling on what to create, focus on the two most important types of content for B2B lead generation:
Opinion-formed, thought-leadership content
Well-researched and evidence focused content
Sorting your future content into these two buckets helps you provide valuable advice to your potential leads throughout the buying process. B2B buyers consume around 13 pieces of content before making a decision, so having various forms of content is crucial for lead generation.
One of the easiest ways for potential leads to find that content is on your social media profiles.
7. Test New Things on Social Media
Social media is a place where your business can be fun, interactive, and where you can start conversations with your audience. Try to interact with your audience, not talk AT them.
Why should a lead follow your brand when there's a million other companies who talk about themselves or offer helpful content? To get their attention and show you're a helpful source of content, mix your posting cadence up with thought-leadership articles and articles from sources other than yourselves.
Make your platform interesting to scroll through to get (and keep) your lead's attention. Here are a few recommendations that we've seen success with:
Post polls 1-3 times a month to ask thoughtful questions about your industry.
Utilize stories for more personable content.
Add three hashtags to your LinkedIn business page that can help leads find you.
Change up what times and days you post at, such as in the morning, afternoon, or evening.
Add a CTA and link to the end of your social posts.
Look at how Salesforce does their B2B-focused social posting. They interact with their audience, share helpful articles, focus on their employees, and have a light-hearted tone.
Source: Salesforce Twitter
Social media marketing can be a time-consuming endeavor, but it's one of the only virtual windows your leads have into your business.
Overwhelmed? Get Help from a Small Business Marketing Agency Partner
If you already have a headache from these seven lead generation tips for your small business, then you might want to consider partnering with a Fractional Marketing Department.
You'll get your own experienced marketing strategist who can assist with lead generation efforts and leverage their team of specialists to support your business. Plus, they'll take most of the work off your plate!
How Will You Use These Lead Generation Tips for Small Businesses?
If you have read through this entire article, then you understand the benefits these tips have for a small business owner looking to grow their business. To recap, the above seven recommendations offer these advantages for your lead generation strategy:
Truly understand your leads with buyer personas
Find new opportunities by researching your competition
Reach and engage with potential leads with a monthly newsletter
Attract leads with outbound and inbound marketing
Add value for your leads by creating compelling ad campaigns
Offer a range of helpful content to accelerate your lead's buying process
Expand your online reach by experimenting with social media
We understand that these tips might not seem like "easy" lead generation tips for small businesses at all. They take time and effort to get started, and most of them will never be truly finished.
But the final result, growing your small business, is worth the effort. It takes time for new leads to find you, and doing even one of these actions can accelerate that timeline. Start with what you can manage, and scale your efforts as you get more used to the 'marketing' motions.
If you're interested in elevating your lead generation beyond these tips, download a free copy of our eBook on creating an entire marketing plan!