7 Questions to Ask Before Choosing a Digital Marketing Agency (SMB)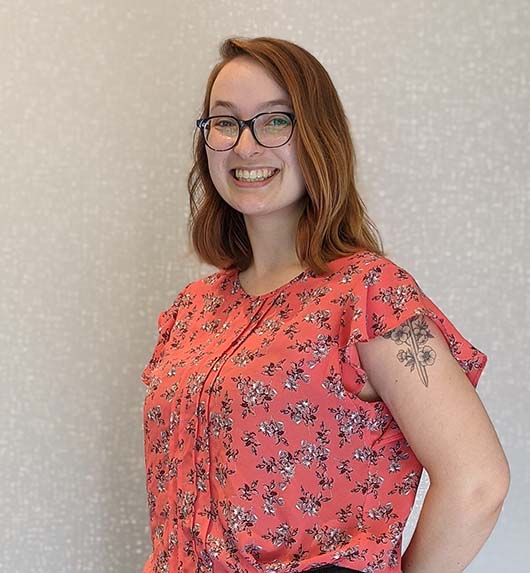 It's become more important than ever for small businesses to invest in digital marketing.
Why? Simply put, B2B customers in nearly every industry spend lots of time on their computers – whether it's doing work, browsing the internet casually, or doing research to solve their problems. Digital marketing provides the means to get in front of your customers where they already are, both with helpful content and ads.
However, most small business leaders don't have enough time to do enough with digital marketing to increase leads and revenue. In fact, a broad survey found that only 22% of SMB leaders had enough resources and time for digital marketing!
But your customers turn to the internet for researching and finding new solutions: 67% of B2B research is done online. And if your prospective customers are not finding you online, then they're likely finding your competitors. Since research shows that customers buy from the brand they remember, if your competitors are showing up online but you're not, odds are your customers are buying from them and not you.
"The brand that's remembered is the brand that's bought."
That's why many small to medium businesses turn to an agency to help them get ahead online. A digital marketing agency for small businesses can take the work off your plate and help your business contend with your competitors. But how do you choose an agency that will be fully committed to your success and meet your business needs?
With so many potential agency partners out there, it's crucial to find the right one for your business. To help, we curated seven key questions you should ask when you meet with a prospective small business marketing agency.
1. Do you primarily work with B2B clients or B2C clients?
There are big differences between B2B and B2C marketing. The B2B buying process tends to be complicated with many decision makers, while B2C tends to be much simpler with few decision makers. So if your company sells B2B, collaborating with an agency that specializes in B2B marketing and has partnered with businesses similar to yours is important for your growth.
On the other hand, if the agency has too broad of a focus or most of its clients are B2C companies, it might be a good idea to look elsewhere.


2. What is your overall approach and how does it get us results?
This question gives them the opportunity to offer their understanding of recent trends, expertise, and how their digital marketing services get results. Note if they touch on these factors (or if they don't!) as they explain their approach:
How do they develop a deep understanding of your business, its unique needs, and the market it serves
And, how do they identify and deeply understand your specific ideal customers and their needs with buyer personas
When you can expect to see results, and how they'll measure them
Their ability to adapt their offering to your marketing budget
Once you know how their general approach works, you can pivot the conversation to how they will adapt it to your needs.


3. Now that I understand your unique approach, how do you make sure it gets adapted to our business?
Every digital marketing agency uses different models and terminology. The problem is, many agencies are so immersed in their "way" that even if it's not optimal for your business, they'll treat it like a square peg and your business like a round hole.
If you feel like they have a mindset of "our way or the highway," you may want to reevaluate your options. Focus on digital marketing agencies that adapt their approach to best suit your needs after learning about your business.


4. What results have you delivered for your clients? How did you achieve them?
It's important that a digital marketing agency focusing on small businesses has seen some results. If they can't speak with authority about their past results, then how can you be confident they'll be successful for you?
That's why it's so important to learn about each agency's process and how they measure results. What are their tried-and-true strategies that have helped their previous clients see growth?


5. What kind of personalized customer support can I expect?
One of the biggest frustrations we've heard about (and seen in our own work as in-house marketers!) is that they're overwhelmed by having way too many points of contact, and they don't have a single person to turn to when they have a problem.
Many agencies might assign you an "Account Manager," but that Account Manager isn't so much a strategist as a project manager. So when you need help, you're stuck chasing down one of the multiple people on your assigned team.

Instead, look for an agency that will have one single person who will be your point of contact. Ideally, this person will learn your business inside and out as well, so that they can provide customized support throughout the process and make sure the rest of their team is giving you the solutions you need.


6. How do you ensure you understand our customers and target your marketing toward them?
A successful marketing communications agency partnership starts with collaboratively developing a deep understanding of your target customers. Only then can the agency create a unique approach to market to those customers. An agency that has a rubber stamp approach or doesn't take the time upfront to work with you to deeply understand your customers, is an agency that will fail to get you results.
7. When you look at our company and website, what recommendations do you see that you would implement?
A good marketing partner isn't just going to sell you marketing services. They're going to offer you expert-level advice and recommendations — even during your initial kick-off calls.
This helpful advice shows that they've taken the opportunity to do foundational research about your business and how it works. If they won't offer any initial ideas or advice, then their process is likely focusing on the transaction, not on a long-term partnership.


8. Bonus Question for You: Should You Consider a Fractional Marketing Department Instead?
As you shortlist different small business marketing agencies or even freelancers, consider that a better answer for your small business could be a Fractional Marketing Department.
With a Fractional Marketing Department, you get a dedicated Marketing Director who acts as your dedicated point of contact. They create your entire marketing strategy, and a team of specialists execute it independently, saving you time and energy.
A fractional marketing department will have a range of expertise and skills that can start small and expand as your business grows. This small team would be dedicated to partnering, not selling to, your business.


How to Find the Best Digital Marketing Agency for Your Small Business
These seven questions are crucial when shortlisting digital marketing agencies for your small business. Before deciding on a final partner, every agency option on your list should explain:
Their B2B-specific marketing approach
How they will tailor it to your business
What results they have seen
How they'll provide personalized service
How they will target your audience
Their initial recommendations
With those answers in hand, you can narrow down your list and make a final choice. But, if you're struggling to find a good fit, you can always take a step back and find another solution, like a Fractional Marketing Department.
Want to learn more about what a Fractional Marketing Department can do for your business? Find out how your business can grow by reaching out to our team today. If you're not ready to contact us, feel free to download our eBook on small business marketing strategies below.