7 Tips for Creating a Winning SMB Marketing Strategy in 2021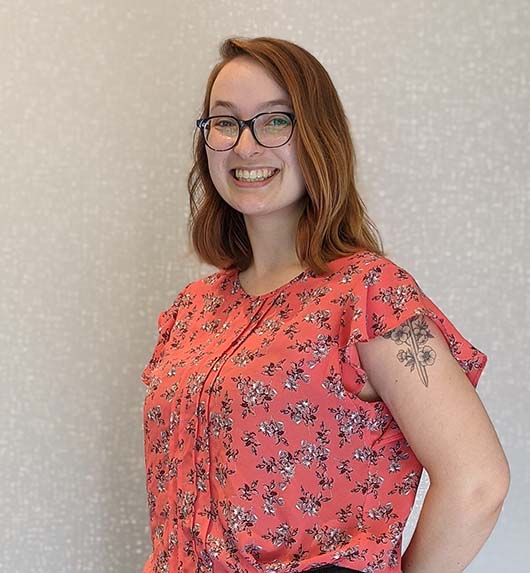 Introduction
How does your SMB company go about creating your marketing strategy? How do you ensure you are getting results from it? With limited time, budgets, and resources, creating and implementing a successful marketing plan can be a challenge.
The key to SMB marketing success is making sure you invest your time and money in the right places. It's simply not viable to do "everything," so having a strong focus is a must. Your small business marketing plan should prioritize what actions will bring your team success. The seven tips shared in this article are designed to help you achieve that focus, so that you can choose and invest in the areas most likely to make the biggest impact.
1. Create Your Unique SMB Marketing Summary
There are so many moving parts to a business that it's easy for marketing to fall a bit behind. Maybe you've been writing social media posts between calls, or hastily creating your email marketing blasts during your lunch. Before you start writing out an entire marketing plan, take a step back and evaluate your current resources. This exercise will form the foundation for what maneuvers you can take to develop your SMB marketing strategy.
The first hurdle is to determine what content you already have — as a small business, you might not have that much. However, this just means you have more opportunities to strategize your content as you create it. (And if you do have a long list of content already published online, awesome - you're ahead of the curve! In that case, think about what older posts you can reshape into fresh, updated pieces.) Then, do some research to figure out what your niche market is, and how you can mold your marketing efforts to tackle that audience's needs.
With this homework completed, you can write two to three sentences about what resources you have, what your company offers, and who you're trying to market to. Marketing a small business is hard, and having this helpful information to return to when things get messy will keep your eye on the prize.
Speaking of understanding your niche SMB market, let's talk about how you understand your customers.
2. Target Your Ideal Customer
Who is the ideal buyer of your product or service? Keep their needs and search intent in the front of your mind while drafting new content. If you're a fairly fresh startup, you might not have many ongoing customers, but you still need to think about who your marketing message is aimed at. SMB market research is a key principle to understanding your customer, and for forming a seamless inbound marketing strategy.
One of the biggest mistakes we see are companies that jump right in without doing this research to understand their customer. They might describe the buyer, but not their buying decision. For example, what is an attitude or decision criteria would one buyer persona have while thinking about doing business with you?
Consider these points to get you started:
Where do they currently work?
What problems are they struggling with?
What helpful knowledge can you offer them?
One way to really target your audience is to create a buyer persona. Carve out a few hours to do some in-depth research to understand your buyer personas and what you can do to help them. It might seem like a lot of initial work, the return on creating good buyer personas outweighs the initial time commitment. Since you will know your customer better from these personas, your marketing efforts will be that much more relevant and effective.
3. Formalize Business Goals to Frame a Marketing Plan
SMART goals are used by many businesses across the world, and for good reason. They help keep your goals Specific, Measurable, Attainable, Relevant, and Timely. This simple framework helps you evaluate your performance, marketing and otherwise, and maintains a clear vision of your priorities.
For example, you might write out a general goal that you want more leads this year. However, this is vaguely worded and doesn't give you a good timeframe. You can reframe this into, "We want to achieve 50 leads per month by the end of this year." Doesn't that feel more organized and impactful?
You know your business better than anyone, and clearly outlining your SMB goals offers only benefits. You waste less time by keeping focus on what you need to achieve, and employees are motivated to reach those attainable goals.
Refining your general goals is critical to your marketing success because they allow you to:
Review past metrics to know what your marketing foundation looks like
Measure your future marketing campaigns and efforts
Identify how many future MQLs and SQLs you want to aim for per month
Keep in mind that your team size is a huge part of setting reasonable goals. Whether you are managing a handful of people or a dozen, your new objectives should span at least six months in the future. Start small so your team can scale up; it's too easy to overestimate and underdeliver. Begin off with goals you can complete weekly, and then scale up to long-term goals that you start chipping away.
How have your business (and marketing) goals changed due to the COVID-19 pandemic? Another advantage of having a written set of workshopped goals is that it's easier to pivot your marketing strategy when unforeseen events occur.
4. Measure Your New Strategy's Success with KPI's
Give yourself time to breathe after committing a new marketing plan to paper. Unfortunately, a new SMB marketing plan can often take three to six months or longer to see results. That's why it's so important to get your action items established right from the start. As a small to medium business, you need to generate a cadence with publishing content, posting on social media, and emailing your customers. It will pay off with more organic traffic and a higher SEO ranking.
Not all marketing successes are direct leads. With top of the funnel content, you can analyze surface-level data to track your KPIs. You can analyze your website traffic to see how long your audience is staying on your site. If the time is increasing, you know you're going in the right direction.
Your social media statistics is an additional place to measure your KPI's. How many followers did you start with, and how many followers does each platform gain every month? Middle of the funnel KPIs can entail email metrics, as they log click-through-rates. Email's can then lead to form submissions from the linked landing pages.
For the bottom of the funnel KPI's, the best measurements are the marketing qualified leads (MQLs) and customers. How many MQLs are you trying to capture for each month?
5. Identify Competitors That Target Your Audience
It's important to know who you're opposing when you throw your figurative hat in the ring. When you figure out who the major players against you are, ask yourself these important questions:
How can you make your service/product stand out from the crowd?
What do your SMB competitors post on social media? What platforms do they utilize, and which ones do they not bother with?
What do their content offerings look like?
How do they rank on Google? Are they investing a lot in SEO?
By researching your competitors, you can have an understanding of possible marketing strategies and tactics you can use. For example, if your competitor has a huge LinkedIn following and lots of engagement, there's a good chance that LinkedIn is a good channel for you, too. And, if your opponents are lacking in one area, that means you can roll out the virtual red carpet for your customers.
A word of warning, however: you want to be careful with creating a strategy based solely off what your competitors are publishing online. Just because a company is doing something online, does not mean it's the best course of action. They could have the wrong approach for your industry, or maybe their content is not up to par. This competitor research will help inform you on what they're doing, but you'll need to apply your own experience (and your knowledge from your buyer personas) to know if what they're doing actually makes sense.
One example of this is blogging — if your competitor is doing it, determine if they're doing it well. How much engagement do they get in their comments, or how many social media followers do they have? If they're getting a reasonable response from their audience, comb through their content and see what keywords and topics they're targeting. And if they're not doing it, then you've got a huge opportunity to do the work yourself and outdo them! From there, it's an easy way to begin launching your own targeted content.
6. Optimize Your Current Channels
Social media platforms are vital for exposing new (and old!) customers to your brand, your voice, and your offerings. Taking advantage of free social media platforms always play into a fantastic foundational inbound marketing strategy.
When you write new content to publish, don't be afraid to try out new attention-grabbing tactics. For example, try adding a short video to the top of an older website page or social media post. Remember that the human brain processes images 60 times faster than words.
As a small business owner, you are packed with meetings and task checklists. Help make your SMB content marketing tasks as easy as possible with setting manageable deadlines, dividing workloads, and scheduling posts in advance.
7. Set a Reasonable Budget
What are the most immediate needs and objectives for your business? How much time will it take you to complete these tasks, and can they be outsourced? Create a spreadsheet with all of your operational costs, such as website hosting, professional fees, and potential content outsourcing. How much wiggle-room do you have left?
Consider investing in marketing automation software, or hire an agency or freelancer to write those extensive blog posts. SMB content marketing does not have to be expensive, but you might have to prepare to make an investment if you want to see results. This should help your team get an idea of a budget-limited marketing strategy and what you can invest in.
As a small business leader, you probably already have a good initial idea of your current content strategy and customer profiles. With these tips, you can clarify your business goals and directly translate them into modern SMB marketing strategies. Don't forget to research your competitors to see if there is a marketing path you can take that might give you an advantage.
With a polished inbound marketing summary and renewed goals, you're well on your way to creating an effective SMB marketing strategy for 2021.
Create a Winning SMB Marketing Plan by Downloading Our Free eBook!