How to Create B2B Small Business SEO Strategies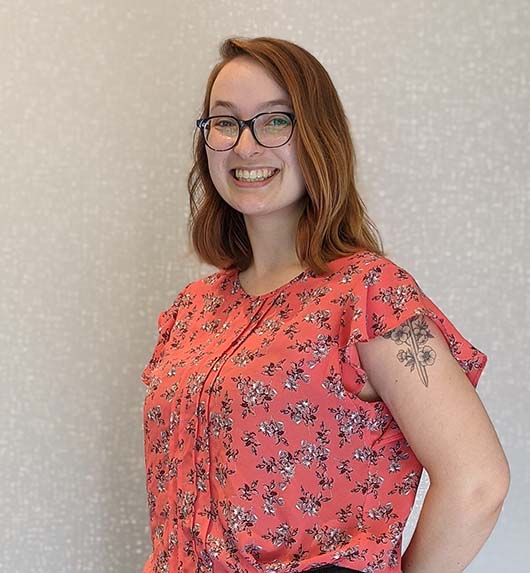 You, as a small business owner, have a lot of responsibilities on your plate. You have to complete your daily tasks, monitor your competitors' strategies, and watch your industry news sources. One of the least important things on your mind is the SEO strategies for your B2B small business.
And that makes sense — you might not have time to read how SEO has adapted to new Google updates, let alone what keywords your competitors are ranking for.
But why is an SEO strategy so important for a B2B business? According to a HubSpot report on Think with Google's data from 2019, 49% of users say they use Google to discover or find a new item or product.
Your potential customers are searching Google for solutions to their business needs. If your website does not appear with helpful knowledge, then you are missing out on revenue. So where, with your limited time or resources, do you start?
Let's focus on the three basic steps you need for your B2B small business SEO strategies.
Step 1: Identify Relevant Keywords
The first step to any successful SEO strategy is research to determine what your buyer persona is searching for online. Don't worry, we're not going to tell you to buy fancy software and spend hours plugging in keyword data.
To help your small business get in the shoes of your buyer persona, think who you're targeting by industry and their company size. What conversations are they having online, such as on LinkedIn, and what are their pain points?
For example, imagine you are a software company that created a financial application. One of your buyer persona's main points might be that their financial documents are disorganized, but they don't know where to start looking for an app to sort through them all. They might post on LinkedIn to ask for recommendations, or they might search on Google: "business financial app."
Brainstorm a list of these types of actionable keywords for your persona's different pain points. Then, put each one into the search bar of Google and see what else comes up to help you expand those keywords even more.
Now you can start listing these keyword ideas your persona might search for online in a simple Excel.
You can also use Google Ads keyword planner tool to search for terms relevant to your offerings. Creating an account is free, but maintaining an ad campaign is not. Take the keywords it provides and add it to your Excel spreadsheet. The tool used to inform you how many searches a keyword received per month, but now it only provides a range.
You might ask, "What keywords are bringing in users to my website?" This is a valid question, but unfortunately Google removed the option for site owners to view that type of keyword data several years ago.
If you want a deeper dive into how you can do a thorough SEO keyword research process, check out this guide.
The next step is to use your Excel list to create content to rank for those relevant and high-search intent keywords. In general, if you're a small business, you'll want to focus on keywords that are not as hard to rank for. You can use the free tool Google Trends to get a good idea of how much online interest a keyword receives.
For example, if you type 'sports shoes,' you'll see the searching trend for the past thirty days using the appropriate filters.



A highly competitive keyword will have a high interest and will be harder for a small business to rank for. That's why it's important to find those long tail keywords that are relevant to your persona's search intent and less competitive.
Want to get all the fundamentals of a small business marketing plan - including SEO - in one handy place?
Download our Small Business Marketing Plan eBook!
Step 2: Create a Blog Page & Valuable Content
A best practice for any B2B small business in 2021 is to have its own blog. It's your connection to the online world that provides your target audience with valuable information. It's not a place for you to be excessively promotional, although the content within the blog can hint at your services.
In fact, being too promotional is perhaps the single biggest mistake we see clients make with their blog.
Imagine you are coming out of a grocery store and drop all of your groceries. Picture one person standing there, yelling about how great they are at picking up groceries off the ground. You'll ignore them and start picking up your fallen food. Now picture someone coming along, and without asking for payment or boasting, helps you pick up your groceries.
You'll end up feeling grateful to that person, and if they hand you their business card after, you might even keep it.
This far-fetched situation is an analogy of someone coming to your website with a pain point. They know the site is for you to explain your product or services, but unless they are ready to buy, they're probably going to ignore it. But, if you have a blog page, that's where they can find industry advice about how to solve their problems.
The goal of a B2B SEO strategy is to help your buyer persona trust your small business. And by helping them with valuable information — not just about your product or service, but about their problem — you earn that trust and build credibility. So that when they are ready to buy, they'll be more likely to choose to buy from you. But of course, you first need to create a blog page.
Where should I build my blog?
WordPress is an easy-to-use platform for small to medium-sized businesses. It's free, and has a vault of plugins to help customize your site. There are many different types of website building platforms you can choose from that will work with your budget.
Another popular option for small businesses is HubSpot, a leading sales and marketing software tool. While they don't offer a free option, their integrated sales, marketing, and CRM tools are extremely helpful. If you're having trouble or are unsure if it's worth the purchase, speak with a HubSpot implementation expert.
For your blog, it's important to use your company's name as your branded domain. If it's a word relevant to your persona's search intent, then it will make a difference in your organic traffic. One tool you can use for free is Lead Domain Search; it allows you to search for .com domains based on the keyword you enter.
If you're unsure where to start, this Forbes article provides an in-depth guide on how you can build an effective business website.
What types of content should I create?
Remember those keywords you found that your buyer persona would most likely search for? Use those to inform your blog titles and their general content. While you should be creating content for every stage of your marketing funnel, create one blog post to get started.
If you're stuck brainstorming types of content, this HubSpot article will teach you what types of content attract potential leads.
You might also consider outsourcing the work of creating content to an inbound marketing expert. It takes less time than writing it yourself, but you might have to add in your own expertise if your industry is on the technical side.
Once you write, revise, and publish your first blog post, it's time to sit back and watch the data pour. And of course, start planning your next piece of content.
How quickly can I expect results?
SEO and business blogging are not the kinds of marketing that get overnight results. However, they are very much important to your business. You can think of it as the snowball effect: the longer you focus on content, and the more helpful content you create, the bigger the impact.
In general, it can take at least a few months to really start to see the fruit of your labor pay off as far as search engine rankings and traffic to your website.
The easy success these steps aim for is to get one blog post optimized, written, and published on your website's blog. That is a great starting place for small business SEO strategy. Once you start gathering data, you can determine which blog posts are bringing in organic website users that lead to real conversions.
Step 3: Monitor & Adjust
Any SEO strategy centered around supporting a B2B business should be all about data. It's the only way you can measure how your content and keyword research efforts are performing.
Here are some questions to ask yourself as you survey your SEO progress:
What blog pages are performing well?
What keywords am I starting to rank for as I publish similar content?
What types of content are my competitors publishing?
Most businesses use free tools like Google Analytics to reference accurate website traffic data. If you use WordPress, you can install a plugin to measure and improve bounce rates, conversion rates, and more. HubSpot uses dashboards to track clicks and conversions, and note other valuable points of website data.
As you gather the answers to these questions and more, you can start optimizing your SEO process. If your small business reevaluates your buyer personas annually, make sure to focus on what new keywords you should try to target.
Now, Finalize Your B2B Small Business SEO Strategies
After reading this blog, you should have a general understanding of how to create simple SEO strategies for your B2B business. The first step is to research keywords that your customers are searching online. Then, use that information to create content that solves their pain points and gives them useful knowledge.
If you don't have a blog page to post that helpful knowledge on, the time to create it was yesterday. Most modern websites have data tracking tools to monitor your website content, which is one of the most valuable parts of a B2B SEO strategy. Never make decisions for your small business marketing plan unless it's backed by solid data.
If you're ready for a more advanced marketing strategy for your business, download this eBook: