How to Get Started with Manufacturing SEO: Best Practices & Tips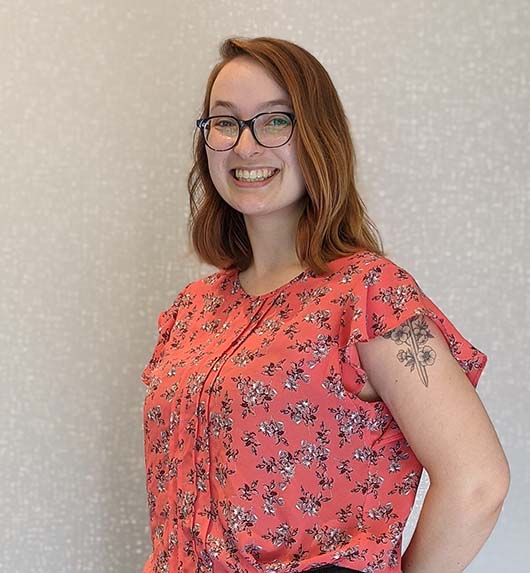 In the wake of the supply chain disruptions from COVID-19, the manufacturing industry is once again facing another disrupter: Economic uncertainty.
Due to global unease, global fear of recession, and ongoing supply chain issues, it's no surprise that many businesses are looking for plan B in the United States. But as these potential customers begin looking for manufacturers closer to home, that means there is a major opportunity for your digital presence.
For your manufacturing business to be found, you need to start focusing more heavily on SEO. To remain competitive in a challenging environment, many manufacturers are upgrading their marketing to include not only traditional marketing – like trade shows and print ads – but also SEO.
Are you ready to stop relying solely on lower-performing traditional marketing and word of mouth – and start seeing new website traffic? Then let's get started with setting up your foundational SEO knowledge by explaining the best practices that we use with our own clients!
Understanding Google's Goals to Rank Higher
To effectively optimize your manufacturing website for search engines, it's crucial to understand their goals and how they have evolved. For example, Google's primary objective is to provide users with the most relevant and high-quality content. Their algorithm calculates this based on the user's keyword's search intent.
This means that the search engine is smart enough to understand the context behind a user's search phrase, and presents the most useful information.
Wondering why your manufacturing company isn't ranking on Google? Read this article and avoid the most common mistakes we see!
Historically, Google has made several updates to its search algorithm to better understand user intent and provide the best possible search results. The biggest of those updates (named things like Panda, Penguin, and BERT) have significantly changed how search results are presented.
How can you adapt your manufacturing website to match what your potential customers are searching for and deliver helpful content? Continue reading to learn the basics of setting up a foundational SEO strategy.
Manufacturing SEO Basics & Best Practices
For manufacturing companies, it's essential to align your SEO strategy with Google's goals and your audience's needs. With Millennials and even Gen Z moving into leadership roles in the workforce, many manufacturers are finding the old way of doing things is no longer working as well. And, with 73% of Millennials involved in product or service purchase decision-making, that means they are often leading the search for your offerings.
Over the past decade, the entire B2B buying process has changed. Now, potential buyers want to learn everything they can before they talk to sales. A decade ago, Forrester found that 67% of the B2B buyer's journey was done digitally, without help from sales. Imagine how much more that has likely evolved in recent years!
]That means that you need to make sure that your product and service information is on your website, AND easily findable online.
But how can manufacturers do that? The answer lies in having an SEO strategy that covers every type of intent for their buyer personas. There are two components to a successful SEO strategy for a B2B manufacturer: a product keyword strategy and an industry trend keyword strategy.
Best Practice #1: Create helpful content that answers specific questions your sales team hears in their process. Develop a list of these questions and make each one an article to post on your social media, blog page, and to add to your newsletters.
Product Keyword Strategy
For a manufacturer, your products and services are your lifeblood. That's why your SEO strategy should start by brainstorming what your target audience would search online to fix their general problems that relate to your business.
This keyword research usually aligns with your specific products or services, and is very 'bottom of the funnel.' That's marketing speak for, 'they know they have a problem and are researching solutions or partners to help them.'
Once you have those general search terms, group them by category or offering. This is how you create SEO topic pillars. This is a proven "Topic Cluster" model, pioneered by HubSpot, where each keyword in that topic correlates to a specific page on your website.
These pages all link to each other, with a pillar page the 'hub' of SEO power and educational content for your topic. Think of an in-depth Q&A page for your products or services as a pillar page. Linking your services pages, articles, and core topic pillar page together signals to Google that your website is an authority on this topic, and worthy of a top ranking.
This mapping of your website also helps ensure your website structure is user-friendly, has clear navigation, and your users can find the answers to their questions within a few clicks.
Best Practice #2: Each SEO topic cluster should have at least 8-10 keywords to start with. Once you create initial content for your most prioritized pillars, you can measure where your website visitors are going and create more of that desired content.
Industry Trend Keyword Strategy
It's imperative that manufacturers not stop with only focusing on keywords that relate to their services and products. While that content is effective and helpful, it only serves buyers who are close to a purchasing decision – not those who are much earlier in their journey. To truly show your company's thought leadership and authoritativeness in your space, it's important to discuss industry trends, major shifts in your product or services space, or even discuss your own training programs and employees.

Why? Because 95% of your potential buyers are not actively looking to purchase today. However, they may get bored at work and look for industry-relevant content – or they might even be researching a problem they have. This presents an opportunity to capture them when they go Google a topic you've written content for – which leads them to your site. Once you help them answer their question, your business will get a foothold in their mind, and they might come back for more.
That's how you build brand awareness, authoritativeness, and trust with your customers. And once you have made your brand memorable and earned that trust, the likelihood that the customer will buy from you (when they're ready) skyrockets.

With both a product and major trend SEO keyword approach, you can show Google and your customers that you know your products and industry like the back of your hand.

Best Practice #3: Each website page should have at least 300 words for Google's site crawlers to analyze. Try to include images, headings, and buttons to help your user skim your pages faster.
Seize More Opportunities with Effective Manufacturing SEO
The current economic uncertainty and evolving supply chain landscape present a golden opportunity for manufacturing companies to strengthen their online presence. By focusing on SEO, manufacturers can reach potential customers and improve their brand authority.

To get started, manufacturing businesses should adopt a two-pronged approach to their SEO strategy: targeting product-related keywords and addressing industry trends. By creating content around these key areas, you can establish your brand as an authority and foster trust with both Google and your audience. While you begin to create content and optimize your website for your customers, remember that SEO is a marathon, not a race. It can take months to see tangible results.

By prioritizing SEO, you can stay ahead of the competition, drive organic traffic, and generate valuable leads for your manufacturing business.

For manufacturing companies, it's time to adapt your digital strategy – if you haven't started already.

If you want support in getting your manufacturing business on the first page of Google, learn why other businesses choose to get a custom plan with our ROI framework.