How to Improve Conversion Rates on a Landing Page in 2021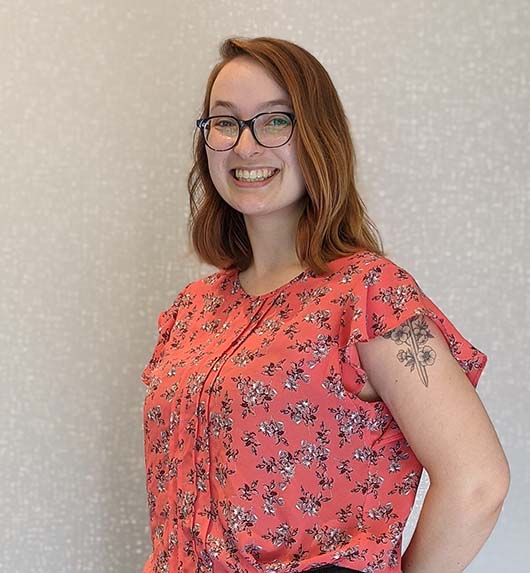 In the inbound marketing funnel, landing pages are a tactic used in the Convert stage to improve conversion rates. Since these are so important inbound marketing, we were excited to read the 2021 Unbounce Conversion Benchmark Report. It's full of useful takeaways that businesses can apply to their landing pages.
As a firm that provides inbound marketing support for our clients, we geeked out a bit on this report. Yet, we realize that not every small marketing team or business owner has the capacity to do the same. This blog post breaks down the core findings of the study, and offers a range of quick and easy-to-implement tips to craft a great landing page that maximizes conversions.
Digging into the Report: How to Improve Conversion Rates on Your Landing Pages
The Unbounce report is definitely a worthwhile read due to the sheer amount of data and the range of industries it covers. This particular year's report examined a whopping 44 thousand landing pages and more than 33 million conversions.
And the good news for small businesses—the report shows how inexpensive and easy it is to create high converting landing pages in little time. These are some of the biggest perceived obstacles that usually deter small businesses from undergoing landing page improvements. You don't need a ton of specialty in inbound marketing to optimize your site—you or your small team can do it yourselves.
One particular number that stands out in the report is the length of landing pages from just one year ago—up 7% over last year's figures. The median word count is now at 331, and the average is now at 445 words across all landing pages. This indicates that marketers are experimenting with new ways to win conversions with longer landing pages.
The report also allows you to see where your industry ranks and performs. Here's a look at the median and mean (average) conversion rates across 16 different industries:
(Graphic by Unbounce)
Of course, keep in mind that while these benchmarks are important, they aren't the end-all-be-all. In fact, we generally encourage our clients to build their own benchmarks first, before focusing too much on comparing to others.
So, how do you stack up to these benchmarks on your landing pages? Here are actionable tips you can take to improve your landing page conversion rates:
Have your landing page basics down
Landing pages that convert well have the fundamentals down pat. These elements, or building blocks, align to persuade your audience. While you might find it counterintuitive to do what everyone else is doing, this model has a proven track record. As they say, "If it ain't broke, don't fix it." Here are the core group elements every good landing page should have:
Your USP: Your unique selling position is what sets your offer apart from your competitors.
Your hero image: People are visual learners, so the first visual they see should be something that rings true to your brand and is relevant and appealing to them.
Benefits: Highlight the positive impact your product, service, or offer provides to your customers.
Social proof: Reviews, testimonials, case studies, video interviews, or review scores so that prospects can identify with your customers. For a downloadable offer, this might be a quote from someone who has put the content to good use, or a statistic about how it's helped them.
A call to action: What is the next action you want the visitor to take? If your landing page is offering a downloadable lead magnet, clearly tell them to fill out the form. If the landing page is designed to get purchases, you need a click-through page or stand-alone button. This makes it easy for your customer to learn more about your downloadable offer, product, or service.
Understand the behaviors of users
Before going ahead with adding the above basics to your landing page, see how users are currently interacting with your site. Insight tools such as Hotjar and Fullstory can help you understand how visitors are using your website and give you valuable feedback.
These are powerful tools that marketers use, and the best part is that you can use these tools for free. Hotjar offers a 15-day free trial, while Fullstory even offers a Free Forever plan, which lets you leverage their limited version. You'll be able to see where on your landing page visitors get confused and how you can make it more user-friendly.
Knowing what pages are performing well (or not!) allows you to help support your marketing funnel by navigating users to the best performing landing pages and encouraging them to take action. Pages with high organic traffic and increasing conversion rates also boosts your Search Engine Optimization (SEO) score.
Build a page that targets your buyer personas
Your buyer persona is a description of an individual that represents your target audience. These are the behavioral traits, demographic details, and interests of your potential customers. These are the people that download your content offers or purchase your products and services, so you want to create a landing page that caters to them.
Think about what they want to see and how you want them to feel when they visit your landing page. If you're a B2B company, you might want to consider the various people that influence a purchase rather than the ones who make the purchase. Read this blog if you need additional help creating or modifying your buyer persona.
Highlight how you can help
It's only natural to want to tell your audience who you are and what you do. Unfortunately, that's wasting valuable landing page real estate. You have a few short seconds to make a great first impression. If they don't immediately see how your offer benefits their lives, they'll move on.
That doesn't mean you shouldn't include who you are and what you do—just don't make it the first thing they see. Putting your benefits front and center will lead to higher conversion rates, plain and simple. If they're interested, they will scroll down to learn more.
Ensure your headlines stand out
Considering most people nowadays only read headlines, make sure they are attention-grabbing, short, and sweet. In fact, they don't need to even be sweet in a polite way. They just need to sum up your value proposition in a way that triggers their emotions. People tend to rely on their emotions rather than information when they make purchasing decisions.
You can create headlines that make them feel attractive, assertive, included, a sense of belonging, safety, or a number of other feelings. If your headlines miss the mark, your site is almost guaranteed to be passed up. That's because 8 out of 10 people only read headline copy, leaving only 2 out of 10 that actually read the small letters.
The power of videos to convert
If a picture says a thousand words, a video must say a million. This must be true because videos have proven to be very beneficial to landing page conversion rates. According to a 2021 Video in Business Benchmark Report, those who incorporated videos into their marketing campaigns saw 34% higher conversion rates. If you're not sold yet, just know that 60% of B2C and B2B marketers use video in their efforts. Your competitors are probably using video - and if they're not, that gives you all the more opportunity to get a competitive advantage on your landing pages.
The bottom line to improve landing page conversion rates
If you have a massive marketing team or huge resources to invest in marketing, there are endless ways to test, optimize, and improve conversion rates. But for small businesses with less resources, this is a great jumping-off point to see results.
Increasing your conversion rates will increase your lead pipeline and thus ultimately revenue, so there's a lot of value in trying to implement these easy steps. And remember that conversion rates vary from industry to industry, and even from business to business, so be easy on yourself when comparing your conversion rate to others.