How to Select the Best Digital Marketing Agency for Small Businesses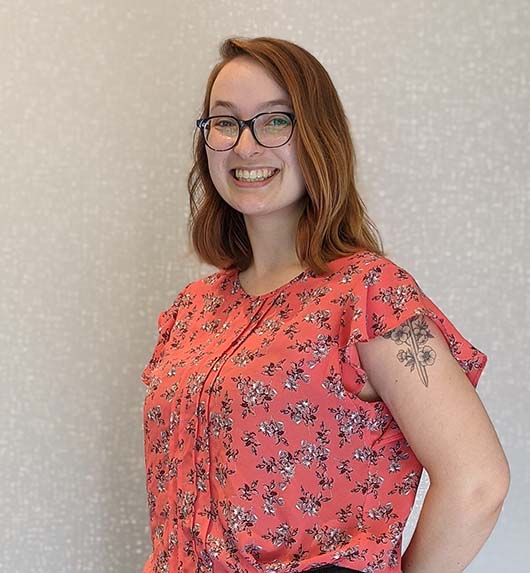 Hiring a digital marketing agency for your small business can be a huge decision for your business. It often means taking a leap of faith that the partner you're choosing to work with will live up to your expectations and the investment you make in them. How do you make the right decision?
To answer that question, it's important to note that one company's marketing needs will often look very different from another's. For instance, one business might need a huge team to do large amounts of work quickly, while another might want a more boutique experience that will be more personalized.
No matter your needs, there are a handful of steps you can take during your evaluation process that will help you find a partner who is the best fit for your business. Read on to discover how you can ensure your business's marketing agency partnership is as beneficial as possible.
Calculating Your Marketing Budget
The first step to selecting a digital marketing agency is understanding your budget. Similar to how every small business's needs are different, almost every company's budget is different as well.
As a benchmark, on average companies spend 13% of revenue on marketing. B2B product companies tend to spend roughly 10% of revenue on marketing, while B2B services companies spend 15%. And as a baseline for small businesses, the U.S. Small Business Administration suggests allocating 7% to 8%.
As you evaluate your choices for a marketing agency, ask them about how they will work with your budget. For example, can they bring the quality solutions you need while staying within it? Keep in mind that while a marketing agency offers many benefits, if your budget is limited, you may want to consider a freelancer instead.
Once you understand your budget, there are a few more questions to consider to ensure you find the perfect fit for your business.
Questions to Consider When Evaluating an Agency
Every digital marketing agency will be a bit different – they will have different strengths, weaknesses, and values. When assessing fit, beyond the obvious questions about skills, experience, or budget, here are a few more to keep in mind.
1. Are they experienced working with small businesses like mine?
Most digital marketing agencies will have specific experience working with certain types of companies. An agency that can be highly successful with one type of company may not be as successful with another. If they don't have experience working with businesses like yours, then their experience might not be able to support your growth goals.
2. Will the agency adapt to my business, or will they try to force me to adapt to their model?
Most agencies have a model that they believe in. The problem is that many agencies are so stuck in their model that they can't step back from it to custom-tailor their approach to your business. If you get the sense an agency is treating your business like a square peg and their model as the round hole, you may want to look elsewhere.
A great marketing agency will invest the time to learn and understand your business first, and then adapt their strategy to your needs.
3. Will I mostly interact with the same person every day, or will I be constantly bounced around between different people all the time?
It can be frustrating when you're stuck playing a game of "whack-a-mole" with your agency team. When you need help with something, you get bounced around between 5 different people – and none of them are deeply invested in or understand your business.
Instead, you may want to seek an agency where you'll get a dedicated point of contact who serves like a Fractional Marketing Director. This strategist and leader would immerse themselves in your business, instead of functioning as just an account manager or an uncoordinated team of individuals.
4. Are they helpful throughout your research process?
If they're all about selling, and not about helping, it could be a sign that the experience of working with them might be too transactional. Someone who's interested in building a long-term partnership will be proactive in offering helpful tips and actionable advice throughout your mutual feeling-out process.
5. How will they approach working with my business?
It's important to understand their approach and process, particularly during the early phases. Many companies can do SEO or social media or email marketing, but those that will succeed will have a strong approach to understanding your business and customers from the start.
The reason many agency partnerships fail is because the agency jumped straight into execution without taking the time to properly learn and plan. So, it's important to not only understand their execution chops, but also how they work with you to create a plan to ensure the execution is successful.
As you work to develop your digital marketing agency shortlist, these questions can help you confidently evaluate fit. These questions aren't meant to replace the important questions about budget, skills, and experience, but to supplement them.
Consider a Fractional Marketing Department
If you're feeling uneasy about some of the downsides of a digital marketing agency, there may be an alternative approach that's beneficial for your business. This unique approach to the agency model is the Fractional Marketing Department.
You partner with an experienced strategist who learns your business inside and out, and then builds and oversees your marketing strategy based on your needs. Then, their marketing specialists roll up their sleeves and execute that strategy at a high level behind the scenes. You get all the expertise of a team, but with a unique level of dedication and commitment that's unusual with a typical agency.
The Best Digital Marketing Solution for Your Business
1-in-4 small businesses report that they work with a marketing agency. In other words, odds are good one of your competitors has already sought outside marketing help! But, with so many companies seeking this kind of help, there are an almost overwhelming number of options available to you.
It can take hours of research, short-listing, and interviews to find the team that works best for your business. But armed with the right approach and questions, you can save valuable time and increase your chances of finding the right fit.
The first step in finding the best option that works for your small business is determining your budget. This can help you refine what you're looking for in terms of marketing and how you want to grow your business. Then, you can use the five questions above to narrow your search on an agency that has your best interests at heart.
If you're struggling with finding a small business marketing agency that would be a good fit for you, remember that there is another option. With a fractional marketing department, you get the benefits of an agency – a team, expertise in multiple areas, and more – but with the dedication and commitment of an in-house department.
Want to learn more about what a Fractional Marketing Department can do for your business? Reach out to our team today and find out how we can help you grow.