Mastering SEO for IT MSPs: 3 Best Practices for Ranking Higher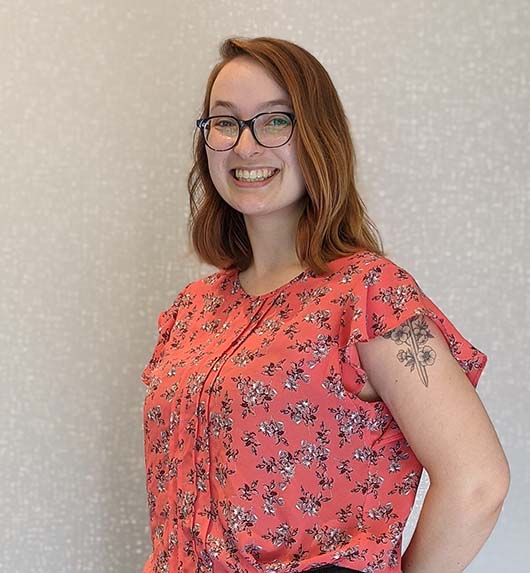 From partnering with our IT Managed Service Provider clients, we understand the frustration that comes with seeing your competitor at the top of the search result page. It's never a good feeling when they are dominating the digital market.
If you want to market your IT MSP business online, it's time to start thinking more strategically about SEO. When you Google this term, it might look like a mountain of information that you don't have time to comb through. That's why we've broken it down into three best practices and actionable tips you can use for your own MSP.
In this article, we'll cover:
The different approaches to SEO that IT Service Providers can take
Why SEO matters for IT MSPs
How IT MSPs can create helpful content
Actionable tips for on-page optimization, local SEO reviews, and more
Let's dive into the first of our proven best practices.
Best Practice #1: Use the Topic Cluster Model
Your potential customers aren't using search engines the same way as they did a few decades ago. A big part of why is that Google is now smart enough to understand intent. How you approach SEO in the IT MSP space must reflect this new way of searching, and that starts with topical SEO.
What is topical SEO?
Source: HubSpot
In this model, a single "pillar" page acts as the main hub of content for an overarching topic. For an IT MSP, this page focuses on a competitive and often-searched keyword, like IT compliance, cybersecurity, or managed IT services.
Then, the cluster content is usually articles or landing pages that target keywords that are relevant to the topic. These are not searched as often, and thus are usually less competitive. For the cybersecurity topic example, one cluster keyword could be "cybersecurity solutions for small business."
Linking your services pages, articles, and pillar pages together signals to Google and other search engines that your website is an authority on this topic, and worthy of a top spot.
Why does SEO matter for an IT MSP?
People don't buy services the same way they did a few decades ago. Businesses are noticing that potential buyers want to learn everything they can on their own before they even think about talking to a sales person. In fact, 45% of B2B buyers research independently online and offline before making a decision.
It's all about building trust before they talk to someone on your sales team.
SEO gives your buyers a way to find out more information about how they can solve their problems, like how they can protect their employees from a cyber attack. In the best case scenario, a buyer would search for a general question, such as how to back-up their organization's data in the cloud, and then find an article on your website that answers that question.
This builds your authority by showing you know how to best serve your customers, and gains trust for your business. The more keywords you rank for, the higher the chance that your MSP will be found by a potential customer – and they will trust that you know IT.
Wondering why your MSP isn't ranking on Google? Read this article and avoid the most common mistakes we see!
How do IT MSPs go to market with a topical SEO strategy?
At Aspire, we've helped several IT MSPs build a successful SEO foundation. You can apply that same framework in your own business! To begin, we start by diving deep into their buyer personas. This allows us to truly understand their pain points and brainstorm what they're searching for online.
In the IT MSP space, this persona could be a CIO who is unhappy with their current IT MSP, or an IT manager who has competing urgent priorities. During this persona exercise, our team also performs a technical SEO audit. This catches any major technical errors that need to be fixed in order to send a signal to Google that your website is not spam.
Then we get started on keyword research. List out your services, the major trends your audience could be searching for, and then use a keyword research tool to determine how often (and how competitive) those keywords are. This will give you a list of topics (pillars) and their associated keywords.
Tip on keyword research:
While there's no limit to how many keywords can go in a pillar, a good starting point is at least 8-10 keywords per topic.
Now you can connect those keywords to content you can actually create, like articles, whitepapers, eBooks, etc. If you get stuck on what would be actually helpful for your prospects, look at what your IT MSP competitors are creating for content. Then, make a list that includes everything below:
What questions are your competitors answering?

What topical mega trends are they talking about?

When you type your keyword into Google, what related topics appear in the dropdown?

What questions do your sales team get that aren't answered on your website?
This is how you create a helpful and SEO-optimized content strategy to attract website visitors from the top of the funnel. Aim to publish at least one of these blogs per month. You can also create case studies that are SEO optimized for prospects that might be closer to buying.
Once that content is published, you'll want to start a backlink strategy around your pillar pages – the ones that have links and content from every sub-article you've created. Backlinks are one of the most important signals to Google that your content is trustworthy, accurate, and relevant.
You can outsource a freelancer to get you backlinks, but it can get expensive. Instead, you can reach out to journalists to write an original article, add your business to directories, or claim unlinked mentions of your brand. Simply set up a Google Alert for your brand and wait for a notice to come in, then check if they linked to your website properly. If they did not, contact them and get that backlink in place.
Tip on optimizing current content:
If you already have content on your site, analyze what articles would match well with your new list of keywords. Optimize those articles by mentioning the keyword 4-5 times (if the article is ~1000 words), interlinking to three other website pages, adding meta descriptions, and including the keyword in the alt text of your images.
Best Practice #2: Take Advantage of Local SEO
This strategy is a good start for a topical SEO approach, but what about IT MSPs that want to go to market through their local cities or states, or even vertical market segments?
To start, conduct keyword research on what local keywords your prospects are using on Google. You can look through Google Search Console to see what local or vertical-relevant phrases your IT MSP has been showing up for, use a tool like Semrush to find out how competitive your local or vertical terms are, and if your competitors are ranking for them.
List these keywords in an Excel spreadsheet, and prioritize which top two or three keywords you want to start with. They can be one local and one vertical, if you want to tackle both strategies at once. It's much more effective to target a handful of SEO priorities at a time, so we recommend this approach rather than trying to do many focal areas at once.
Start creating one blog post a month that answers questions around these specific local or vertical-specific keywords that is not promotional. Remember that the goal of this is to answer your audience's questions while showing off your technical knowledge, not trying to get them to contact you. Trust that your audience will come to you when they are ready.
While you're creating local-content, make sure to optimize your Google My Business account for your area. Fill in every field, and even start adding those local blog posts to your account once they're written.
Tip on boosting local SEO:
Local reviews are crucial for boosting your local SEO visibility. Create a personalized email campaign to your current customers and politely ask them to leave a Google review.
Best Practice #3: Measure What's Working (or Not)
A simple Excel sheet that keeps track of the local, topical, or vertical market keywords you want to rank on is a good way to keep an eye on your keyword rankings. Updating it every month is not a huge lift either, and gives you much-needed visibility into your current and past rankings.
Make sure to leverage Google Search Console to see what people are searching and what your website is showing up for (noted as impressions) as you publish content. What pages are people clicking? Measure your organic website traffic through HubSpot or Google Analytics. If you see one topic or page is trending higher than the rest, make more content on that topic!
As SEO is a marathon and not a sprint, it can take months to see tangible results. Keep in mind that Google often releases core updates that alter how their algorithm ranks website pages, and can affect how your keywords will rank.
It's Time for Your IT MSP to Rank on Page 1
Developing a successful inbound marketing strategy is no easy task. But if you follow these best practices and helpful tips, you'll be well on your way to developing a foundational IT MSP marketing strategy.
The key takeaways from this article are:
Whether you're targeting topical, local, or vertical SEO keywords, you need to be taking advantage of SEO.
Creating helpful IT content is how you can align SEO best practices and educate your audience during their buyer's journey.
Leverage helpful tools to measure your progress and align your content with business results.
Don't rely on "random acts of marketing" to get your MSP more leads. There are people asking the technical questions you know the answer to – you only need to put that content on your website in a strategic manner.
If you want support in getting your IT MSP on the first page of Google, learn why other MSPs choose to partner with our Fractional Marketing Department.