What Is Inbound Marketing (& Why Your Small Business Needs It)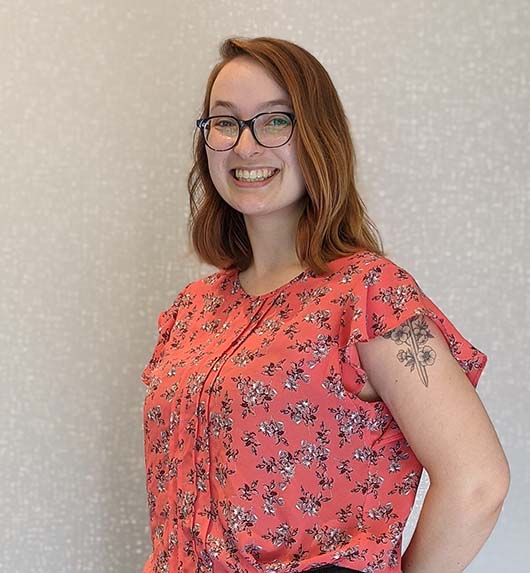 With another year completed, small business owners are looking towards the future. To reach success in 2022, small business owners are looking for new ways to attract leads. Sales or customer success have their important roles in this process, but there's one method that can't be forgotten:
Inbound marketing.
Why is it so important? One of the most important benefits of executing inbound marketing is the ability to be found online. If your customers can't find you easily (such as within the first search results page of Google), then your lead generation efforts might be negatively impacted.
Another significant element of inbound marketing is being helpful to your audience so that they turn to you for expertise. When you are unsure how to approach a problem, you usually Google it, and if you find an expert on the subject who solves that problem for you, and offers solutions to other problems you didn't know you had, then you build trust with them. This means that because they trust you when they're ready to buy, your organization has a higher chance of getting their business.
But first, what even is inbound marketing?
What is Inbound Marketing?
Inbound marketing is a way for your business to improve its online lead generation through blogging, social media, and Search Engine Optimization (SEO). These factors all work together to attract customers to your website and start building trust through helpful content.
To clearly define it, let's turn to HubSpot, the pioneers of inbound marketing, for a definition:
Inbound marketing is a business methodology that attracts customers by creating valuable content and experiences tailored to them.
Inbound marketing can cover a range of online offerings. This can includes:
eBooks
Blogs
Newsletters
Social media
Pillar pages
How is Inbound Marketing Different from Outbound Marketing?
Unlike outbound marketing, this form of marketing is also known as "pull marketing." Instead of cold calling potential leads, you're "pulling" leads to your website through helpful content and a high search result ranking.
As HubSpot has stated, outbound marketing interrupts your audience with content they don't always want, while inbound marketing forms genuine connections to what they are looking for, and solves problems they already have.
Why Your Small Business Needs Inbound Marketing
I know what you're thinking. It might be along the lines of, "How is this marketing strategy relevant to obtaining leads and getting more revenue?"
Don't worry, we have the answers.
#1. Attract New Customers
With events, world news, and other streams of information constantly battling for a person's mental energy, it's hard for small businesses to break through that barrier.
When a team focuses on creating helpful and educating content, it shows that they care about their audience. In return, you will have a better chance of keeping your business front and center in a customer's mind.

For example, your potential lead might be bored at work and surfing the internet. Maybe they type in a keyword that's related to their job or industry to find a new article. They might come across a blog post on your website that gives them helpful information and points out (and solves!) a pain point they might not have been aware of.
They will remember you offering that knowledge that assisted them in the past, and when they need more help, will be much more likely to return to your organization. The more helpful content you produce means even more fresh eyes can find your website.
This content, combined with other social proof such as online reviews on Google or Clutch, provides you ample opportunity to move your customer along the buyer's journey.
#2. Build Your SMB's Reputation & Authority
One of our core beliefs with marketing is that you need to "Crawl before you walk, and walk before you run." When a small business starts the 'crawling' stage (as we like to call it) of their inbound marketing strategies, they might not measure up to their competitors' online authority.
But what does that crawl stage look like? For many businesses, a great starting place for marketing includes posting on social media twice a week, publishing blogs once or twice a month, and sending email newsletters.
This base level of inbound marketing starts to show the online world that you are present and ready to help your target audience.
By writing content that your buyer persona is searching for online, small businesses become more visible to their ideal leads by providing useful information. To get an idea of what to start writing, ask yourself, "What problems do my customers face in their day-to-day that I can solve in a blog post?"
Need help getting that strategic content started? Read this blog on creating

B2B SEO content

with keyword research and more.
One of the more common reasons why small businesses falter is because marketing becomes a lower priority. In a study of 101 failed businesses, 14% neglected their marketing tactics. If this feels like it's happening at your small business, don't worry. An experienced inbound marketing agency can take that work off your plate and create measurable results.
An example of building your business' reputation is regularly posting on a platform that has your audience. LinkedIn is a great platform to start at least one post a week. At Aspire, we follow the proven social posting method of the 60/30/10 rule.
60% of your monthly posts should be on curated content: Articles your audience would be interested in reading that relates to your business. 30% of the posts should be the content you're writing, like blogs or articles. Then, 10% of the posts need to be promotional. Remind your audience what you can offer them in between engaging articles.
From a survey of 351 small business owners, Clutch found that 61% of small businesses use social media marketing to market their offerings and content. And, when you use software to schedule your posts in advance, it's easier than ever to take advantage of those platforms.
Take note that an inbound marketing won't provide your team with overnight success. It's a long-term strategy that sees a high ROI and loyal, enthusiastic customers.
#3. Appear in Search Engine Results Pages
When a small business begins producing knowledgeable content and starts seeing more website traffic, they will notice that their website pages will begin to rank higher in search engines.
This SEO strategy is a key cog in a small business' lead generation machine. When your content begins to appear on the first page of search result pages, that means you're casting a wide net to catch those customers who are searching for relevant phrases.
Google is smart — and does its best to quickly unite its users with the content that will help them. One way it does this is to calculate the E.A.T. (Expertise, Authoritativeness, and Trustworthiness) score of a website, which influences how well it can rank. There are various factors that Google uses to rank websites, but unfortunately many are hidden from the public. There are a few well-known factors, such as:
Click-through rates
A site's domain authority
Page loading speed
The main reason small businesses have a website is to promote their products and services, but it's important to not forget that your audience is not always looking to buy. Once you prove that you have helpful content and are a trustworthy source by showing up on the first page of Google, that's when leads get hooked.
What's the Secret to Small Business Inbound Marketing?
The secret is that real people don't really like advertisements, unless it's during the Super Bowl.
In the B2B world, the buying process is longer and takes time — which means a small business needs to constantly build trust and prove their knowledge. By creating content that proves your team's willingness to offer help, more leads will come to your website, improving your Google search result ranking (and industry authority).
With a quality website and a well-thought out inbound marketing strategy, your small business can start working its way to the top search result pages and bring awareness to even more customers.
Are you ready to start your inbound marketing fundamentals and see more leads on your website? Optimize your small business marketing strategy with our free eBook.