Why Your Business Doesn't Rank on Google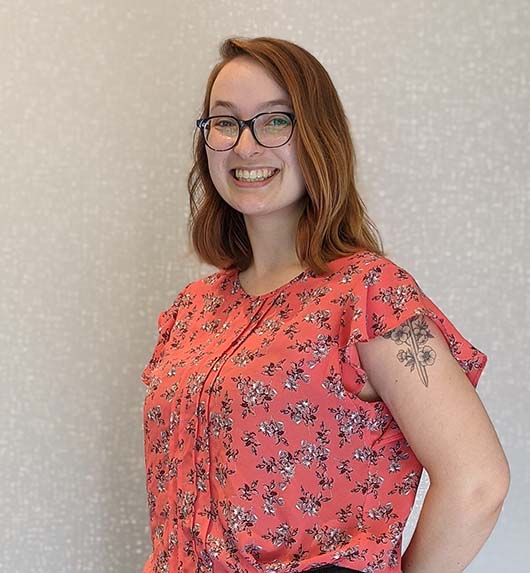 It can be frustrating when you google something related to your business and you're hoping to see your website, but instead, you find one of your competitors atop the rankings.
Why does that happen? After all, it can feel especially frustrating if you are taking the time to publish content and have invested in a nice website, but it's not generating the results you need. When we talk to small business leaders, like those of manufacturers or other tech companies, we hear these same challenges often!
There are a few common reasons why your business might not be showing up on Google's first search result page. To understand why you're not ranking, you have to understand Google's priorities.
Google's first goal is to help your customer find the answer they are looking for as fast as possible – not to optimize for your business as a seller. Google also has a set of parameters that dictate the order of pages that rank on its search result pages. Unfortunately, these 200+ factors change often and they're not always intuitive.
That's why I've put together this quick guide that contains three possibilities for why you aren't ranking for your industry-related terms, and how you can start laying the foundation to attain those rankings.
3 Reasons Why You Don't Rank on Google (Yet!)
Let's break down the three most common reasons why your business's website is not yet ranking for the search terms you want to be ranking for.
1. Focusing on Only One Side of the On Page vs. Off Page SEO Coin
One of the most common issues we see is businesses leaning into only one side of the coin with their SEO strategy: either on-page SEO or off-page SEO.
On-page SEO is you telling Google your business is the thought-leader of a topic or service through keywords or technical SEO strategies. On-page SEO helps you strategize your keywords to better attract and optimize for human eyes and Google's crawlers.
Effective on-page SEO requires tactics such as writing a meta description for every website page, making sure your headers are formatted as H1's, and creating SEO-optimized page titles.
Off-page SEO is other websites verifying that you are the expert through reviews or backlinks, , and technical aspects of SEO that aren't seen 'on the page.' Generally, off-page SEO is more important than on-page. You can target keywords and create great content, but without the off-page work, you likely won't get the rankings you deserve.
Why is off-page SEO important? It helps build your website's authority. Google uses an internal "Pagerank" score to calculate your authority and influence your rankings based on it. As you earn greater authority in the eyes of Google's algorithm, it's more likely you'll see more traffic and rankings. It's important to keep in mind this score isn't set in stone: it changes over time, and it has multiple factors that influence it.
Backlinks (which are links from other credible, high-authority websites to yours) are one key factor in raising your authority. But, keep in mind that off-page SEO matters little if your on-page SEO is lacking. In order to get backlinks from other sites, you need to have the valuable content published first!
Getting other quality websites to figuratively give your website a vote of confidence through a backlink can be a pain. Here's what we do with our clients in order to gain organic backlinks and gain more domain authority:
Create a "

pillar page

" that acts as a one-stop resource for your audience.

Interlink all of the 'chapters' content to your individually published blogs.

Insert expert quotes from other thought-leaders and once published, ask them to share or link to it (for their own gain!).

Share the page on social media for more visibility.

Add the page to a top-level navigation dropdown so that users can find it easily.
The power of internal links
Think of your website like a city. If there is only one road that leads one-way through the city, it's going to be very hard for people to access and explore it from the outside.
But, if you have various roads (i.e., links) that interconnect throughout the city, cars (i.e., Google and users) will have an easier time navigating your site. You want them to enjoy the time and come back later, hopefully when they are ready to buy.
It's all about the user experience – a good user experience means a good Google experience.
2. Your content is not valuable for your audience
We've all clicked on a website, realized it wasn't answering our question, and tried to exit the page as fast as we could. Even when your website is helpful at describing what your services or offerings are, if it doesn't deliver the content to answer there pressing quesitons, it can turn them away.
To keep your inquisitive visitors, it's important to convince your target audience and Google that you are worth trusting. Most people can smell the classic 'nefarious salesmen' type of person a mile away – this is true even on the internet.
We've all seen this type of website.
That's why it's critical that you create content with a focus on helping your reader, not with promoting your services or product. Google wants to serve their users, and if your content aligns with that, then Google's algorithm will help you rank higher.
But not all content is created in the same way. The more effort you put into your content to make it unique and valuable to your reader, the more Google will reward you. Topnotch content has these elements:
Meeting with Subject Matter Experts (SMEs) or leveraging high-quality research to deliver real value and hit on key customer pain points.

Creating content that's offers truly unique and insightful perspectives.

Developing

buyer personas

to ensure content is tailored for your target audience.

Leaning less towards being overtly promotional and focusing on helping your audience.

Writing for real people, not just for Google's SEO bots.
At Aspire, these factors are just a key part of what we deliver for our clients. This high standard for content has only been reinforced by Google's Helpful Content Update in August of 2022. In a nutshell, this is what the algorithm's update means:
Make sure your intended audience for your business would find the content useful.

After reading your content, someone should leave your website feeling they've learned enough to help achieve their goal.

Avoid automation tools to produce content on many topics.
If the articles you are (or will be) writing consist of no industry insights, helpful answers to questions, or paying for links to spammy websites, Google will penalize you. This also happens when businesses try to 'keyword stuff' the phrase they want to rank on in their content.
Keyword stuffing used to work many years ago, but it's an antiquated technique that doesn't work (and in fact Google will punish) today.
As a benchmark, I recommend inserting your desired keyword five times if the piece is about 1,000-1,200 words. If you use it much more than that for that same word count, it's too much. And if you only use it once or twice, you're probably missing out on showing that you are knowledgable about that particular topic. This leads to Google's crawlers not getting the signals they need to rank your page.
3. Google Search Console and your website is not optimized
This is one of the major opportunities I see in our initial meetings with many of our clients. To be best friends with Google and get that shiny #1 search result position, you must take advantage of Google Search Console.
This free tool gives an understanding of what keywords are driving traffic to your website pages, how you're ranking in an average search, and what people are searching on Google to have your domain appear in their results. By monitoring this data, you'll get a better idea of what your audience is searching for, which influences your SEO strategy.
Once you've connected it to your business' Google accounts and created a Domain property within the platform, you need to submit a sitemap. The sitemap essentially tells Google what your site entails, which saves it the trouble of guessing through its crawlers. In short, your site will be easier to crawl and start ranking, especially if it's a new site, or has hundreds of pages.
Google doesn't rank websites; it ranks individual website pages.
Google Search Console is also an invaluable tool to detect any major technical issues and SEO opportunities within your website. If your business' website pages (either mobile or desktop versions!) don't work, it's not a good user experience. If it's not a good user experience, Google will lower your website's domain authority and your ranking potential.
Take the time to address any critical website errors from Google Search Console and evaluate what pages are performing well, and you'll be in a good starting position for creating and optimizing content. For businesses that have a local focus, make sure your Google My Business profile is verified and regularly updated.
How to Get Your Business to Rank in 2023 & Beyond
There's no silver bullet to getting your website pages to rank higher on Google. There are many unknown quantities Google uses to evaluate website pages, and not all of them are public.
That's partly why SEO strategies can take months to see results – but those results are worth it.
What this article boils down to is that businesses need to create helpful content. That's why a content strategy is integral to our inbound marketing framework for our client engagements. We create quality SEO-driven content for our clients, but that content isn't 100% written for Google's algorithm. We focus on providing valuable insights, and earning our client's audience's AND Google's trust.
If you follow these recommendations, then you'll be on the right track – and the Helpful Content Update won't really affect your website.
For 2023, focus on creating content that helps your audience and is optimized, but not made for, Google's algorithm. As Google continues to drop major updates for content, we'll be here to answer any questions.
If you want support in writing content or getting your business on the first page of Google, learn why businesses choose to partner with our Fractional Marketing Department.