Finding the small business marketing agency that's right for your business is not an easy task. On top of your other priorities, you have to narrow down your list of potential agencies based on affordability, potential red flags, or unanswered questions.
As a small business ourselves, we get it. It's much easier (and faster!) when someone creates a bookmarkable guide that provides all the answers and tips to get you where you need to go.
That's why we created this in-depth resource to help you navigate the questions you may want to consider before engaging with a small business marketing agency.
We often hear these questions about the differences between marketing agencies, freelancers, or full-time employees, so we have outlined them in full below - simply click to be taken to the appropriate section. Plus, each question has relevant links to more in-depth articles for each topic.
Let's get started!
Interested in creating your own small business marketing strategy?
Download our free eBook to discover:
5 elements of a successful marketing plan
Common pitfalls small business owners can avoid
And more!
What's Better, a Marketing Agency or a Freelancer?
So, you have decided that it's the right time to encourage growth and scale your business by finding marketing assistance. You're considering partnering with a small business marketing agency, but have heard that freelancers also help take tasks off your to-do list.
To determine which is the better option for your needs, it's crucial to understand what sets them apart.
A small business marketing agency usually assigns a team to work with your company, though you may often find that no one person is dedicated to your business.
A freelancer is someone who typically has one skill set. They will likely have some expertise working internally for a company at some point.
Let's go over the specific pros and cons of both options.
Freelancer Pros:
Affordable
Subject matter experts
Easy to find


Freelancer Cons:
Hard to find someone who's a good fit
Limited skill set
Lack of strategy OR execution
Unpredictable
Of course, when one small business benefits from a freelancer, another might not. That's why it's important to assess the benefits and drawbacks of both.


Agency Pros:
A range of skills
A tried and true system
More resources
Reliability!


Agency Cons:
Could get stuck in their system
No single individual who's dedicated to your business
Can become costly for SMBs
So maybe a freelancer isn't right for your business needs. Have you considered hiring full-time instead?
Should I Partner with a Small Business Marketing Agency or Hire Full Time?
If you have ruled out freelancers, you might wonder if a full-time employee is a better fit than a small business marketing agency. How do you decide which approach is best for you?
As we've touched on above, what's right for one small business will rarely be right for another. That's why it's important to know the benefits and drawbacks of both small business marketing agencies and freelancers.
Full-time Hire Pros:
Dedicated to your business
Accountable
Depth of skills
Full-time Hire Cons:
Costly
Will still require a lot of your time
Hiring and retaining talent is hard
Limited breadth of skills
Either strategic or executional, but not both


Want to create your own small business marketing plan without an agency or in-house help?
Download our free eBook
to get started.
Marketing Agency Cons:
Too focused on their way
Unsure who to talk to
No single individual who's accountable to your business
Marketing Agency Pros:
Less costly and risky
Less hands-on management
A wide range of skills


Is there any other option available for small business owners?
Yes! If you're not loving the gaps in the above two options, you're not alone. Fortunately, you do have another option: you can partner with a Fractional Marketing Department. This means you can have a veteran CMO who has their own marketing team.
With a fractional marketing team to help you, you get your own dedicated fractional CMO, who manages and leads a team of marketing specialists that they have personally hired and vetted. You also get the strategic skills to ensure your marketing efforts are successful, plus the executional chops to ensure the work is done at an expert level.
As 1-in-4 small businesses report that they work with a marketing agency, you can be sure they hold some success with their partners.
So, if you decide an agency is your best bet for success, it's time to think about how you narrow down your options.
How Can I Select the Best Digital Marketing Agency for My Small Business?
Hiring the best digital marketing agency for your small business is a huge decision for any small business. It often means taking a leap of faith that the partner you're choosing to work with will live up to your expectations and the investment you make in them.
How do you make the right decision?
We have cultivated a handful of steps you can take during your evaluation process that will help you find an agency who is the best fit for your business.
#1: Calculating Your Marketing Budget
This might seem obvious, but creating a marketing budget is the first crucial step. Similar to how every small business's needs are different, almost every company's budget is different as well.
On average, companies spend 13% of revenue on marketing. B2B product companies tend to spend roughly 10% of revenue on marketing, while B2B services companies spend 15%. And as a baseline for small businesses, the U.S. Small Business Administration suggests allocating 7% to 8%.
As you evaluate your choices for a marketing agency, ask them about how they will work with your budget. For example, can they bring the quality solutions you need while staying within it?
Keep in mind that while a small business marketing agency offers many benefits, if your budget is limited, you may want to consider a freelancer instead.
#2: Consider These Questions When Evaluating an Agency
Every digital marketing agency will be a bit different – they will have different strengths, weaknesses, and values.
When assessing your small business marketing agency options, beyond the obvious questions about skills, experience, or budget, here are a few more to keep in mind.
Are they experienced working with small businesses like mine?
Will the agency adapt to my business, or will they try to force me to adapt to their model?
Will I mostly interact with the same person every day?
The Best Digital Marketing Agency for Your Small Business is Out There!
There are more than the above handful of questions you should consider before making the final decision. That's why we put together the ones we believe are the most crucial below.
What Questions Should I Ask Before Choosing a Digital Marketing Agency?
While we gave you the quick version above on what questions to keep in mind, our full recommendation on what you should ask any digital marketing agency for small businesses deserved its own section.
These questions are crucial as a digital marketing agency for small businesses can take the work off your plate and help your business contend with your competitors. You need a partner you can trust!
1. Do you primarily work with B2B clients or B2C clients?
If your company is primarily B2B, collaborating with an agency that specializes in B2B marketing and has partnered with businesses similar to yours is important for your future and current growth.
2. What is your overall approach and how does it get us results?
This question gives them the opportunity to offer their understanding of recent trends, expertise, and how their digital marketing services get results.
3. Now that I understand your unique approach, how do you make sure it gets adapted to our business?
Every digital marketing agency uses different models and terminology. The problem is, many agencies are so immersed in their "way" that they'll treat it like a square peg and your business like a round hole.
4. What results have you delivered for your clients? How did you achieve them?
It's important that the digital marketing agency for your small business has seen results. If they can't speak with authority about their past results, then how can you be confident they'll be successful?
5. What kind of personalized customer support can I expect?
One of the biggest frustrations we've heard about (and seen in our own work as in-house marketers!) is that they're overwhelmed by having way too many points of contact.
They aren't given a single person to turn to when they have a problem – and that's the problem.
6. How do you ensure you understand our customers and target your marketing toward them?
A successful agency partnership starts with collaboratively developing a deep understanding of your target customers.
Only then can the agency create a unique approach to market to those customers.
7. When you look at our company and website, what recommendations do you have?
A good marketing partner isn't just going to sell you generic marketing services. They SHOULD offer you expert-level advice and recommendations — even during your initial kick-off calls.
8. Bonus Question for You: Should You Consider a Fractional Marketing Department Instead?
As you shortlist different agencies or even freelancers, consider that a better answer for your small business could be a Fractional Marketing Department.
With a Fractional Marketing Department, you get a dedicated Marketing Director who acts as your dedicated point of contact. They create your entire marketing strategy, and a team of specialists execute it independently, saving you time and energy.
These seven questions are crucial when shortlisting digital marketing agencies for your small business. Before deciding on a final partner, every agency option on your list should answer the above questions.


What are the Must Haves in a Marketing Communications Agencies for Small Businesses?
Finding the holy grail of marketing agencies is like finding the needle in a haystack; no digital marketing agency is the same, and every business has unique needs.
That's why it's crucial to know exactly what you are looking for in marketing communications agencies for small businesses before you get started.
Items like budget and an agency's qualifications are certainly important, but they're probably already on your mind.
1. Commitment to Your Business
A marketing agency is an extension of your business. As such, they need to be 100% dedicated to your success and growth.
But how can you measure this dedication early in the process?
Measure how they adapt their approach to best meet your unique business needs. If they only want to speak their jargon, it might be time to reassess their fit.
2. Transparency
Be skeptical of any B2B small business marketing communications agency who promises instant results.
If they focus on promising instant new customers, they are not setting realistic expectations or being transparent.
3. Consistency
Consistency isn't just about results — it's also important that the relationship you have with the agency is consistent.
We often find that the person you build trust and rapport with during the sales process isn't the same as the person you'll work with during the actual engagement.
Too many agencies might make you play a game of 'whack-a-mole' whenever you try to get into contact.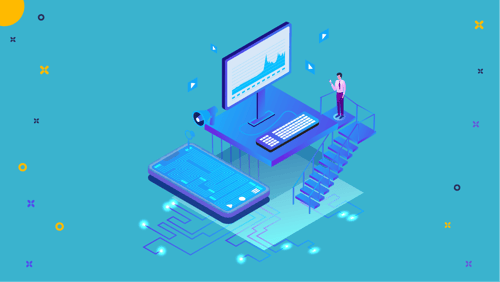 4. Does Their Homework
If an agency says they can get started with little or no onboarding, discovery, or customer understanding, your alarm bells should be ringing.
An experienced marketing agency will do their due diligence to create a lead generation strategy that works for your small business.
5. Speaks to You in Plain Language
Make sure your shortlist of marketing communications agencies for small businesses focus on clarity in their processes and strategies. Plus, make sure they work to ensure you understand what's happening every step of the way.
This transparency should be present in all that they do, especially when it comes to costs and pricing models.
6. Fair Pricing
If an agency has lower prices, it doesn't necessarily mean that you're receiving quality work at a fair price.
Generally, if the pricing seems too good, be sure to ask them about it and gauge their response.
Finding the perfect marketing communications agencies for small businesses is no easy task!


Find a Small Business Marketing Agency That Checks All The Boxes
Keep in mind that it's become more important than ever for small businesses to invest in digital marketing.
Why? Digital marketing provides the means to get in front of your customers where they already are, both with helpful content and ads.
Your customers turn to the internet for researching and finding new solutions: 67% of B2B research is done online. And if your prospective customers are not finding you online, then they're likely finding your competitors.
Since research shows that customers buy from the brand they remember, if your competitors are showing up online but you're not, odds are your customers are buying from them and not you.
"The brand that's remembered is the brand that's bought."
So make sure your small business gets remembered, and partner with the best digital marketing agency for small businesses that meets your unique needs.
At Aspire, we pride ourselves on offering our unique Fractional Marketing Department experience to our partners. We offer the flexibility of freelancers, the experience and dedication of a full-time CMO, and the scalability of a marketing agency.
Contact our small business marketing agency team today to learn how we can help grow your business today!