6 Small Business Marketing Mistakes You Need to Avoid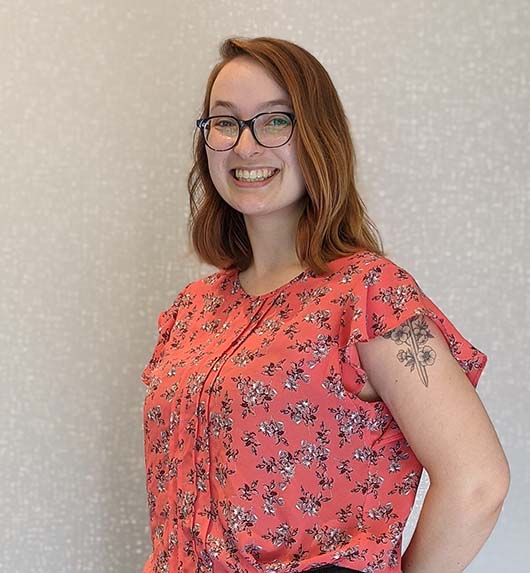 There are mountains of online content about effective small business marketing strategies. But there are some techniques and strategies that owners need to know and avoid. These small business marketing mistakes might not seem like a big deal, but down the line when your lead generation is taking a hit, they matter.
Read on to learn the six most common small business marketing mistakes and how to steer clear of them.
1. Writing Content Without a Plan
You should never create content just for the sake of creating content. Yes, creating blog posts, eBooks, and white papers has been proven to be effective. But nowadays, people are overwhelmed by this kind of content.
You need to make sure it is high quality and helpful, and it needs to be aligned to your specific buyer personas.
A large part of marketing is empathizing with your customers. What problems are they dealing with, and how can you help them? Talk with your current clients about what caused them to seek you out, and what pain points your offering alleviated.
If you are feeling overwhelmed by the vastness of issues your customers encounter, that's okay. You only need to worry about what they are searching for online. This involves keyword research, and eventually using those keywords to create SEO-optimized content.
And all these keyword and content tiles have to go somewhere to keep track of, like a large spreadsheet.
2. Creating (And Forgetting) Spreadsheets
We are all guilty of making spreadsheets and then letting them collect dust in some folder. In terms of a founder's marketing and sales efforts, this can seriously hurt your growth.
Even a homebuilt database can be tricky if not used correctly. It can help with one or two tasks and maybe even collect relevant data, but it won't integrate with everything else you're doing. There are so many parts to small business marketing and sales that need to be seen from an overall perspective, such as social media publishing, landing page creation, qualifying leads, and even newsletters.
One good CRM and marketing automation tool is HubSpot. It covers a wide range of marketing and sales automation, while also giving you the tools to analyze the results of your efforts. It can be overwhelming at first, so we recommend having an expert by your side to work through HubSpot's implementation and operations.
HubSpot even has entry-level versions that you can use to expand your business and B2B marketing efforts. It's robust CRM with marketing automation is designed to be as easy as possible for small business founders.
Managing marketing and sales doesn't need to be complicated, it just needs to be connected. The same is also true for inbound and outbound marketing strategies.
3. Choosing Outbound Marketing All the Way
"Outbound marketing is a traditional method of marketing seeking to push messaging out to potential customers. It is costly and the ROI is much lower than inbound marketing."
You might think that outbound is more important than inbound marketing. Unfortunately, people have learned to tune out ads. After all, there's a reason that caller ID, ad blockers, and other mechanisms have come to exist. In 2019, about 25.8% of American internet users were blocking advertising on their devices. That means a quarter of paid advertising messages never reached their audiences.
It's the same concept for Caller ID in relation to outbound marketing. If someone receives a call in the middle of the day from an unknown number, odds are they won't pick up the phone. People need to trust you before they buy from you, and inbound marketing is centered around providing those pieces of knowledge to build that sense of assurance.
Once a potential customer trusts you as a source of reliable information, they will buy from you. If outbound marketing is how you show off your small business, inbound marketing is for showing off how you can help.
4. Making It All About Your Small Business
Imagine you are sitting at a restaurant with a friend. They are talking all about themselves and not asking one question. After a few minutes, you're daydreaming about lounging on your couch and watching a movie.
This is what happens when small business owners only communicate about their own offerings. Maybe they do have great services or products, but prospects don't want to hear about how amazing you are.
They want you to take a breath, look them in the eye, and ask, "What's the most annoying thing you have to deal with in your day to day?"
Once you listen and understand their problems, you can help solve them. Some of our clients tend to do this, but once we explain how trust is formed with the potential customer and how that impacts their lead generation, the light bulb turns on.
And then some of them try to do every part of marketing they have heard of in the past two years.
5. Trying to Do All of Marketing, All of the Time
It makes sense for founders to want to do as much marketing as they can. But as most (if not all) small businesses have a limited budget, it's harder to pick what is important for generating leads.
We always tell our clients to learn how to walk before they run. This means they can focus on a few channels where their buyer personas are most likely to spend their time online. We lay a foundation for at least a few months to get started, and see how we can optimize and improve their current strategy.
Basically, we pick a handful of marketing channels and knock them out of the park. This allows us the flexibility to pivot our limited resources to a new channel if one starts to peter out, or to invest heavily into a channel that's bringing success.
Trying to do every part of marketing may be tough, but it's better than wandering around in the dark hoping the perfect prospect will knock on your front door.
6. Moving Without a Plan
Small business owners have a million things to do. It's hard to carve time out of your day to develop an inbound marketing strategy while you're already swamped with other critical tasks.
But doing those tasks without a plan is a surefire way to spend money and time without reaching any tangible results. To stay away from this small business marketing mistake, take a step back and invest in a good SMB marketing plan that will help you get a ROI from your inbound marketing.
Download a copy of our free eBook to develop your marketing plan & avoid small business marketing mistakes!