6 Lead Generation Ideas for Your B2B Business in 2022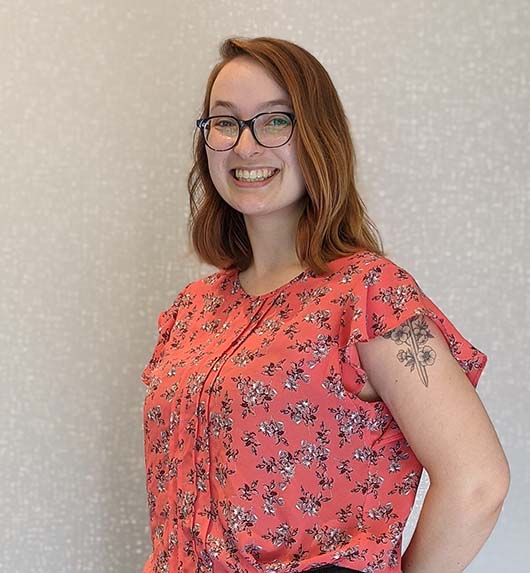 Good marketing makes the company look smart. Great marketing makes the customer feel smart." – Joe Chernov
The last year was hard on everyone, especially small businesses. You might be asking yourself, how can I get my team back on top? We've curated six B2B lead generation tips below to help change those cold leads to warm leads.
1. Words are Better Than A Thousand Pictures
Okay, so this isn't really true. But for attracting leads, good microcopy is paramount to increasing business. Visuals are more effective at grabbing people's attention, but the words below them convince readers that you have the answer to their problems.
When you've captured someone's short attention span to read your copy, it better be good. It's rare that someone will read an entire website or blog page, so you only have a few phrases to convince them to buy your services/product. This can be intimidating for many who don't believe that the pen is mightier than the sword. Here are some suggestions to get you started:
Parrot your audience and what terms they use in their day-to-day.

Think about your industry and how you can make your online voice relatable.

Encourage the benefits and reduce the sales pitch. People shy away from obvious bargaining jargon.
Short, clear phrases and white space are your best friend. No one wants to read that wall of text.
The good thing about copy is that it's easy to draft variant versions and experiment. Think about your buyer persona and what they want to read. Do they know what issues they have and are hoping for a quick fix, or are they making a shortlist of B2B companies they might contact? Everything depends on what stage of the buyer's journey they're located in.
For example, your copy in the beginning of the lead generation funnel will be different than at the end. By rotating and analyzing what your calls to action state, you can tell which copy better appeals to readers by comparing the conversion data. As you rewrite and write again, your honed copy will shine and hopefully transform an anonymous website user into a marketing qualified opportunity. Consider these two call to actions:
Submit Information
Get Everything I Need To Know About "X"
Number one isn't as appealing, right? With some contrasting colors and good placement, number two might get some quality clicks.
2. Crank Out That Strategic Content
The B2B buying process is complex: it takes on average two to six weeks and involves 3 – 4 internal decision makers.
If your platform is barren of consumable content, a potential opportunity is going to think you don't know what you're talking about. A vendor's website is the best place to find content, but their social media platforms also plays a factor.
But what content can be produced that doesn't take hours? Case studies take too long to write and not everyone has the technical expertise to create demo videos. White papers are a treasure trove of knowledge. However, they're more technical which doesn't appeal to top of the funnel leads, and they take considerable time to prepare.
Blogs are the obvious choice. You can write about your industry to build reader trust, incorporate a few beautiful images, and promote them on your social channels. However, writing new content about your new service or product isn't enough. It needs to offer the reader something of real value – more than a stylish call to action. What does your buyer persona need to learn?
Infographics are also a great visual way to tell a story. Graphic design is not suited to everyone, but if there is supporting data shown in a way that provides valuable insight, then someone will be more inclined to read it. Content creation tools, like Visme or Infogram, offer quick solutions to drafting infographics online.
Of course, not all teams have time for a full-time social media B2B lead generation campaign. Many small businesses hire an inbound marketing specialist to craft basic content creation strategies and work towards targeting your leads at every stage of the buyer's journey.
3. Document What Leads You Want – and Which You Don't
Not all leads are created equal. Some are spam, some are curious skimmers, and some have a slim chance of becoming a sales qualified lead. If you're wondering how to start your B2B lead generation campaign, one of the first steps is thinking about the types of leads you're chasing.
One option is to create an Excel spreadsheet that catalogs all the traits of a lead you're looking for. Work with your sales or marketing team to gather information on current clients to expand it. Ask yourself what qualifies a prospect to be targeted for growth engagements. Here are a few sample questions to get you started:
How well does this lead match your ideal buyer persona? Think about job title, company size, location, etc.
Are they in the correct industry for your service or product?
How have these opportunities previously interacted with your website?
Utilize long tail keywords to engage users with high purchase intent to increase sales. Overall, this takes little SEO effort, but buyer research is 100 percent required.
4. B2B Leads & SEO
Did you know that more than 70 percent of B2B researchers admit that they start their buying process with a generic search? Usually, an easy-to-find site means a demanding amount of work went into the UI design and search engine optimization (SEO) strategy. A sure-fire way to lose your potential leads to a competitor is for them to land on a website and have to dig for what they were searching for.
The best way to capture a lead is to make their online experience fast, painless, and have them feel like they came away with the answer they needed. This ties into SEO, which has been around since 1997. With all that saturated content in almost every industry, you need to conduct keyword research to target your buyer personas. It's important for businesses to focus on generating relevant content and build links so search engines pick them up.
5. Transform Your Pay-Per-Click Campaigns
Part of the reason typical outbound advertising campaigns fail is that people are inundated with ads. The average person is served 4,000 to 10,000 ads per day. When one pops up while you're watching YouTube videos, you're irritated until you can smash the skip button. To get people to actually focus on your brand, you need to build trust. To do that, you need to go where your ideal customer persona lives online and appear like you're not trying to sell anything.
Because you're not. You're offering valuable information that they need.
Facebook has a huge advertising network for businesses, but first brainstorm if that's where your B2B target audience is. YouTube is great for content views, but 20 percent of people will leave a video in under ten seconds. Twitter is helpful for networking and customer support requests, but it's not advertising-focused. Instagram is the third largest platform, but 90 percent of the users are under thirty-five years old.
That leaves LinkedIn. It's a great platform to build thought-leadership and offer insightful content in your pay-per-click campaigns. However, there is an art to attracting real people to your brand. Rather than trying to get people on your website or directly buy your product or offering, try to get them to convert on a content offer. This content can be anything from an eBook to a white paper (remember point number two?).
Try to use A/B testing between linking to your own landing page and using a LinkedIn form. See what gets you the best results after you gather a few weeks of data. LinkedIn makes it easy for leads to input info and for you to track specific campaigns. We've found LinkedIn forms often outperform linking to your own landing page, probably because LinkedIn has that trustworthy reputation.
6. Support Your Lead Generation Strategy
There isn't enough time in the day to manually pick through data collected on each lead. That's where marketing automation software comes in. A good marketing automation tool will streamline your emails and other marketing workflows. All it takes is a one-time setup and you're delivering individualized messages that attract qualifying leads across emails, social platforms, and the internet.
So you adopt this software (we love HubSpot!) that helps generate contacts and you're feeling pretty confident. Suddenly, you're gaining 30 leads a month and drowning in appointments, account statuses, and backlogged customer service requests. You're missing out on revenue because you can't keep up and your valuable contacts are starting to feel neglected.
You need a lifeguard to dive in and help lift some weight. If you integrate a CRM with your marketing automation software, you can save the life of many conversions. The number one way it helps is the marketing and sales workflow becomes effortless. And when you increase efficiency with your sales pipeline, it can only bring good things.
Often equipped with tools for customer activity tracking, interaction monitoring, as well as contact information recording, these [CRM] software solutions can significantly improve customer retention and lead generation." – Finances Online
There are hundreds of available CRM's and marketing automation software in the market, so be sure to do your research and test which one most fits your business needs.
After you've tested your call to actions in your newly written up industry-specific content, you should be gaining those knowledge-seeking leads. Remember to catalogue them and help your team decide which leads are golden, and which are a sad shade of brown. Review your website's SEO strategy and try out a new LinkedIn advertising campaign to bring new potential opportunities. And finally, integrate your marketing software with a CRM to ensure you're saving time (and money) with your newly acquired leads.
Overall, a good B2B marketing strategy doesn't appear out of thin air, but the payoff is worth the effort.
Which Lead Generation Idea Appeals to Your B2B Business?
This lead generation guide is far from capturing the whole marketing picture, but it will get you started on the right path for B2B revenue building in 2022. If you're feeling overwhelmed with your lead creation process, Aspire's free 26 page Ebook covers the right tools, strategies, and more.