How to Leverage SEO for B2B Online Lead Generation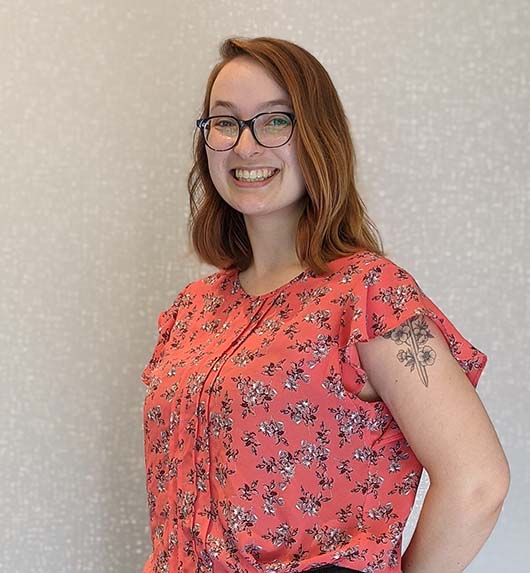 A small business' lead generation strategy often contains many elements, such as email marketing, paid advertising, SEO, trade shows, and more. While there are various ways to attract a lead, SEO is one of the more critical parts of a small business' B2B online lead generation plan.
Why? Because today, people are conditioned to turn to Google whenever they have a problem or question to answer. If you don't show up when your prospects are searching on Google, odds are good they won't find you.
But how does SEO and lead generation work together to bring in revenue? Before we dive into that, it's important to know what exactly SEO is. The definition of SEO, stated by Neil Patel, a world-renowned marketing expert, is as follows:
"SEO stands for search engine optimization. SEO is the process of taking steps to help a website or piece of content rank higher on Google."
A B2B business' website is the most important resource for lead generation. It's your company's window to customers online — no matter if your business' focus is local, national, international, or some combination thereof. If your website ranks higher than your competitors, you have a better chance of being the first site a lead clicks on (and thus more likely for them to purchase from you).
For example, if a potential customer performed a Google search of their pain points, a high-ranking piece of content you published could give them advice. This does three things:
They begin to trust you as an industry expert
They are more inclined to explore the rest of your site
It puts your company's name in their mind for current and future needs
A website on the first page of a keyword search on Google will also receive more traffic than those below it. Do you remember the last time you went to page three or four of Google? Chances are you probably don't.
How Does SEO Impact Lead Generation?
According to a 2021 HubSpot marketing report, SEO drives 1000% more traffic to a website than organic social media. That means 1000% more potential leads are coming to your website and reading your content. Not to discount the importance of social media of course; social media is important to have a brand voice and a way for your audience to interact with you.
But not all leads are ready to buy once they read a social post or blog post on a website they have never heard of. You can simplify your leads' buying process by breaking the process they go through into three stages: Awareness, Consideration, and Decision. In the Awareness stage, leads are searching for general information about their pain points. In Consideration, they are considering a handful of solutions that they feel they can trust, and then in Decision they narrow in on one provider and make a purchase.
If you only have case studies or pricing guides on your website, it won't appeal to a lead who is in the awareness stage and looking for information. And if your leads are using competitors' information to gain awareness, that means your competitors are gaining their trust and are more likely to be 'front of mind' when they finally are ready to make that decision. That's why it's critical to create SEO-optimized content for each stage of the funnel on your site.
It may take months to see concrete results, but this B2B online lead generation marketing strategy uses creativity, talent, and focused effort, rather than budget and basic testing techniques.
Once you've attracted someone to your website, the main goal of your SEO lead generation strategy is to build trust with your reader.
Trust Increases the Chance of a Purchase
The B2B buying process tends to take time and involve multiple decision makers. Creating helpful content that enables their research allows you to earn trust with the prospective customer.
That way, when they're ready to buy, they'll be more likely to choose to buy from you.
When a potential customer finds a piece of content helpful in solving their work-related problems, they might keep your business name in mind for future issues they encounter.
Once you have their attention and have solved their basic questions, they might want to learn more about you. If you have content that appeals to their exact pain points all throughout your site, you will earn more and more trust, and guide them down the funnel.
The more conversion opportunities you have on your website, the more likely you are to attract a lead at each stage of the buyer's journey.
Find More Leads Through 3 SEO Tactics
What methods can a small business owner use to start seeing more leads on their website? The first step is to define the perfect lead for your organization. An easy way to do this is to create a B2B buyer persona, which we outline in another blog.
Once you have an idea of who your service or product is targeting, you can create content that addresses and fixes their pain points.
1. Create Helpful Content
The strategy here is to help your business appear in their searches as many times as possible to your ideal lead. If your website shows the right content at the right time, your lead has a higher chance of exploring your site and either noting your business for future reference, looking at more of your content, or contacting your team.
One tool you can use to create content that will actually be read and enjoyed is Ubersuggest. Type in a keyword your persona would search related to your business, such as "best B2B software," select your country, and press search. You will see how often the keyword gets searched and, if you scroll down, a list of content ideas to help your writing cogs turn.
Many small businesses hire an inbound marketing team to develop their content creation strategies for them. Writing, editing, and publishing content that appeals to leads at every stage of the buyer's journey takes more time than most leaders can spare.
2. Watch What Your Competitors Write
Another B2B SEO tactic is to check up on your competitors often. What are they posting on their site, and what pain points does it solve for your similar audiences?
There are free tools you can use, such as Google Analytics, to compare website traffic data. Make a short list of the top pages they are ranking for on their website. What content is on that page? Do they have blogs that show off their thought leadership, or website pages that have various testimonials?
A smart approach is to start by finding what content they don't offer their user, and supplement your own on your site. The more pieces of content you have to appeal to leads throughout the buyer's journey on your site, the better.
As you publish more quality and authoritative content, some people will start to link to your content as well as a source for their own. This is called earning "backlinks." These backlinks help bring in more traffic.
3. Don't Forget About Backlinks
B2B online lead generation isn't just about writing helpful content and earning trust with the user. It's also about earning trust with Google.
SEO is divided into two main parts — on-page and off-page SEO. On-page SEO is everything on your website that you can control, such as keywords and content, internal linking, and optimizing your website speed.
However, a large part of SEO happens off-page. There are many factors Google considers when ranking your website. They determine a site's ranking based on traffic, content relevance, trustworthiness, authority, etc.
One method to increase your off-page authority is to receive a backlink from one or more other high-quality websites. While high-level authority sites, like Forbes or Inc. Magazine_, are hard to receive backlinks from, start small, such as niche websites that target your industry.
Creating a backlink strategy will help move your leads through their buying journey as you educate them with pieces of content. If they find a well-known site that links to yours, a lead will be more likely to explore your site and convert.
The backlinks you will earn indicate to Google that a well-trusted source is linking to your site, essentially vouching for your content's trustworthiness. This is just one, albeit important, factor that helps your website rank higher in search results.
SEO and Lead Generation: Revenue Through Online Visibility
SEO and B2B online lead generation go hand in hand. As not all potential customers are ready to buy when they explore your site, it's important to create trustworthy content throughout the funnel.
SEO is all about trust for both Google and the user. Keep tabs on your competitors to see how much authority they have in their content, and how you can learn from them. Off-page SEO might be harder to work on than on-page, but backlinks are a great way to get more traffic and rank higher in search results.
Are you ready to start ranking on Google and seeing more leads on your website? Optimize your small business marketing plan with this eBook.