The Power of Local SEO for IT MSPs: Enhance Your Visibility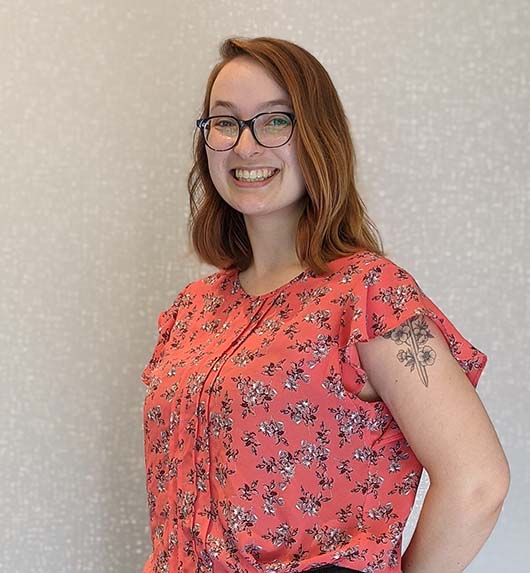 When it comes to IT MSP SEO (Search Engine Optimization), there is no 'one size fits all' approach that will be your silver bullet. An effective SEO game plan for MSPs can have various strategies in motion at once to deliver more results.

From our experience with IT Managed Service Provider clients, one of the most critical elements of an IT provider's digital marketing strategy is local SEO.
This is different from topical SEO, as local SEO prioritizes keywords (or search phrases) that are focused in your local area.

But what results does local SEO bring to your business, and what tools can you use to amplify your efforts? In this article, we explain why local SEO is critical to gaining website traffic and leads, and four best practices you can use.
The Power of Local SEO
If your team improves your local search presence, more people can find your business. That means more leads looking through your site and keeping you top of mind for when they need IT help.
Wondering why your IT MSP business isn't showing up for local searches? Read this helpful article to learn why.
Before we dive into why local SEO is so important, let's define the different types of SEO. Topical SEO means your business is ranking broadly regardless of location, while local SEO means your website ranks within a specific geography. This is usually based on people who are searching for a local business.
While topical SEO is an important part of an SEO strategy, there are key results for local MSPs that focus on local SEO. For example:
Ranking higher for local searches than your local competitors
Increased local brand awareness & trust
More website traffic from local prospects
Incorporating a local SEO strategy can be highly beneficial for MSPs, especially those looking to dominate the local market.
Starting with Local SEO: 3 Best Practices
Local SEO is a crucial component of your digital marketing strategy that can increase your visibility and ultimately lead to higher sales. Approach it with our summarized plan below and understand the key tactics to put this strategy into action.
1. Find and write about local IT keywords
Similar to topical SEO, your IT MSP business needs local-SEO focused content to prove to Google (and your audience!) that you are an expert on your desired topic, like cloud technology, IT compliance, etc.

So how can you determine what your prospects are searching for online?

Local keywords are specific search terms that people are likely to use when looking for the IT services you provide. They typically include the name of your city, region, or other local identifiers, alongside your service offerings. If your MSP is in Los Angeles, you might target keywords like "Los Angeles IT services" or "IT support in LA".

The first step in finding local keywords is conducting a detailed keyword research process. There are several online tools available for this, such as Google's Keyword Planner or Google Search Console. If you want to learn more about keyword research, check out this article.

Once you have your list of keywords, it's time to incorporate them into your content. Make sure your content is helpful and informative to your audience. Don't just stuff keywords into your content – Google's algorithms are sophisticated and can penalize your site!

Instead, create content that provides value to your readers while naturally incorporating your chosen keywords. For instance, you might write an article about common IT problems businesses face in Los Angeles, or how to choose an IT service provider in LA.
2. Take advantage of your Google Business Profile
A Google Business Profile is your online profile that shows users your business information, reviews, contact info, and more. It's the single most important directory you need to boost your local SEO (and even topical SEO) rankings.

If you haven't already, claim your IT MSP's profile now! Once your account is claimed, make sure you:
Fill out your services and contact information
Add links to your website
Share photos to your account
Add in your business hours
These are the baseline requirements for filling out your account. These steps are vital, because Google's local search has become integral to modern service and product discovery, communication, and sales. Nearly 50% of all Google searches are made by people looking for local products and services!
"Internet marketing is now a necessity for every single local business. If a business [listing] can't be found on the web today, it's akin to being 'nowhere.'"

-Moz
Other local business directories are good for local SEO visibility. Having a listing and reviews on websites like Clutch, Facebook or social platforms, or even The Better Business Bureau are all signals to Google that your business is real.
3. Gain social proof
Online reviews are invaluable to businesses. Local business reviews help you facilitate conversations between your team and customers. 96% of your customers read reviews, so if your IT MSP does not have any but your competitor does, that prospect is likely going to the company with that online social proof.
In marketing terms, social proof is the evidence that other people have purchased and found value in a product or service.
If your business does receive a review, 60% of reviewers expect a response from your business within 2-or-less days. If your business has a negative review from a customer and there is no response, it can turn off potential customers reading those reviews.
As an IT MSP, encourage satisfied, long-time customers to leave reviews on platforms like Google or Clutch. If you're struggling to get reviews, try a personalized email campaign to ask support from happy, long-time customers to leave a review. Every little bit helps!
Review campaigns can boost both online visibility and reputation. They build trust as potential customers often rely on online reviews to gauge the quality of a business, with positive feedback fostering that trust, and influencing their final buying decision. Reviews also improve local SEO as search engines (like Google) consider both the quantity and quality of reviews as a factor for ranking.
It's Time to Get Started On Your Local MSP SEO Strategy
With these three key tactics, your IT MSP's SEO strategy is ready to launch. But remember that understanding and implementing local SEO is more than just a strategy; it's a commitment to optimizing your digital presence for your local community.

The goal of local SEO is to help your IT business become more of a local leader, creating a powerful bond with your audience – which can lead to business growth.

Need some help getting this local SEO foundation started? Learn what our Fractional Marketing Team can do for you in less than 70 days!